Spot prices of non-stablecoin cryptocurrencies and anything related to blockchain technology have been in freefall for most of August, with the largest losses coming over the past two days where Bitcoin dropped by approximately $2,000—falling from $23,435 to today's price at $21,324.
Yet even despite the downtown, the global blockchain technology market size was valued at USD $5.92 billion in 2021 with anticipated growth at a compound annual growth rate (CAGR) of 85.9 per cent from 2022 to 2030, according to Grandview Research. The reasons for this substantial growth are because of the increasing venture capital support and funding put into blockchain technology companies.
Here are five blockchain or blockchain adjacent companies to keep your eye on.
Galaxy Digital terminates BitGo acquisition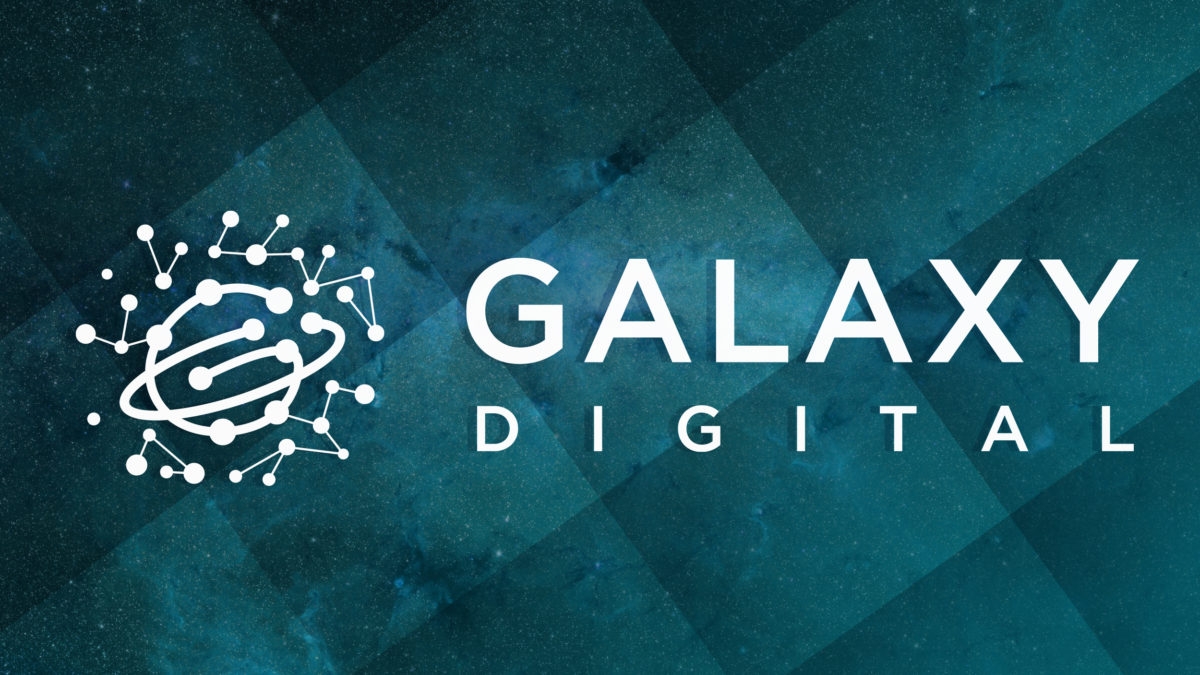 When bitcoin (and other cryptos) are doing well, the CEOs of these companies are lauded like geniuses. When the inverse is true, then these CEOs, if they're smart, aren't available for interviews and keep their Twitter habits to a minimum. If they're not then they end up like Michael Saylor of Microstrategy (NASDAQ:MSTR): a target for ridicule.
Earlier this month, Saylor and Phong Le, his former chairman, swapped roles. Saylor, naturally, didn't exactly back off from his regular showings on social media—changing his profile picture to himself with lightning for eyes and weird, outlandish statements on the future of Bitcoin. Like he's got some inside knowledge none of us can access.
Mike Novogratz is another big name CEO—this time of Galaxy Digital Holdings (TSX:GLXY), a financial services and investment management company in the crypto and blockchain tech sector. He's not known for his laser-eyes or weird outlandish statements. Instead, he's knuckled down and gone back to work, trying to get his company through the winter.
In this case, it's by choosing to terminate its acquisition agreement with BitGo after BitGo's failure to delivery audited financial statements for 2021, thereby reniging on one of the stipulations of the agreement.
"Galaxy remains positioned for success and to take advantage of strategic opportunities to grow in a sustainable manner. We are committed to continuing our process to list in the U.S. and providing our clients with a prime solution that truly makes Galaxy a one-stop shop for institutions," said Novogratz.
Galaxy is a cryptocurrency and digital asset exchange offering institutions, startups and individuals access to the cryptocurrency economy. It possesses a full suite of financial services for trading, asset management, investment banking, mining and ventures.
The deal didn't work and now it's time to move on. Moving on means completing the reorganization and domestication to become a Delaware-based company, and uplist to the NASDAQ, when the SEC's review is finished.
Right now, Galaxy is working on its business objectives and long term performance for investors. That includes Galaxy One Prime, a platform offering for institutional investors including trading, lending and derivatives alongside access to custody.
GBLC still bets big on the non-fungible token market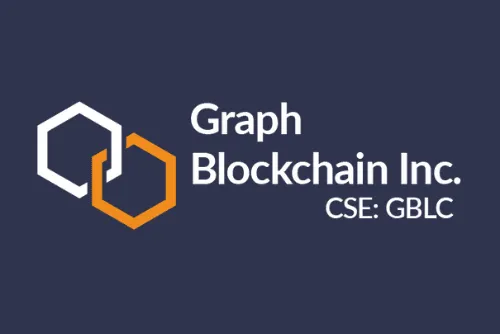 About six months ago, non-fungible tokens (NFT) were the hottest item going. Multiple companies were performing pivots, moving away from selling shoes or beer, and getting into the white-hot NFT market, offering artists a chance to tell their stories and mint the proceeds using NFT airdrops with the hopes of riding the same wave that made artists like Beeple rich.
Yeah. It was a big fat bubble and like all bubbles, it burst. Millions were lost.
Graph Blockchain (CSE:GBLC) is one of those companies that made the pivot but apparently didn't get the memo. Now its subsidiary, New World, is in the process of revamping its on-line NFT marketplace.
The revamp has New World rebranding its marketplace to be more in line with its company culture. Specifically, the platform deals with creators, musicians, celebrities and consumers in an NFT distribution marketplace to create and sell digital art.
"We truly believe that augmented reality focused NFTs will change the process of how creators can monetize their work by bridging the gap between the physical and virtual world," says Caz Derkowski, founder & CMO of New World.
Updates include improvements to geo-pinning technology, more augmented reality features and quality, properties to NFTs for profile picture projects and a complete user experience overhaul. New World will be pumping out several NFT collections with its partners shortly after.
On June 21st, 2022, the New World team onboarded Brazilian soccer legend, Ronaldinho, as he suited up for a friendly match called "The Beautiful Game" at the DRV PNK Stadium in Miami. Ronaldinho at the time was just the latest in a network of celebrities, including Roberto Carlos, Steve Nash, Jimmy Butler, Blessd, Paul Pogba and more.
New World, and Graph Blockchain, take partnerships seriously as a marketing strategy. The company has continued to solidify NFT projects with its celebrity connections with the hopes of drawing substantial revenue from curated NFT drops. Now the company is starting the next phase of its marketing strategy by onboarding community members, crypto enthusiasts, NFT collectors and more using social channels including Discord, Twitter, Telegram and Instagram. The overall goal is to onboard 10,000 new members by the end of the year.
This ties in well with Graph's overall aim of providing shareholders with exposure to decentralized finance (DeFi). It focuses on altcoins through its subsidiaries, Babbage Mining and Beyond the Moon, which gives exposure to decentralized exchanges as they go live.
"We are creating a new way for consumers to interact with NFTs by focusing on 3D animation, augmented reality and an all-immersive experience as we continue to innovate the platform. The possibilities are endless with New World" said Derkowski.
Hut 8 enjoys revenue bump despite market slump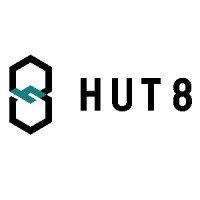 Hut 8 Mining (NASDAQ: HUT) (TSX: HUT) released its financial statements earlier this week.
Overall, despite the volatility and general market downturn in the cryptocurrency space, Hut's fortunes have improved as Q2 2022 revenue increased $10.3 million to $43.8 million compared to $33.5 million for the same time last year.
"We have been anticipating market volatility for nearly a year and took proactive measures to successfully navigate the current downturn through the balance of the cycle," said Jaime Leverton, CEO of Hut 8. "Our continued growth in digital asset mining operations and in our Bitcoin reserves, coupled with our first full quarter generating uncorrelated fiat revenue in our high performance computing business, has positioned us well to drive future success."
Hut 8 is one of North America's largest digital asset miners involved in bitcoin, blockchain, building Web 3.0 projects and building bridges between the new and emerging high performance computing worlds. Presently, the company can boast on one of the highest capacity rates in the industry in terms of self-mined bitcoin, with 36,000 square feet of data centre space and cloud capacity connected to electrical grids powered by renewable and emission free resources.
Hut 8 mined 946 Bitcoin in the quarter, which was a 71 per cent increase over the same period last year thanks to a hashrate bounce from additional miners and scaling of activities at the company's third mining site at North Bay, Ontario. In terms of recurring revenue, Hut 8's high performance computing operations pulled in an extra $4.7 million in revenue over the quarter.
Finally, the company installed 7,199 new MicroBT M30S, M30S+ and M31S+ miners at the Drumheller, Alberta, Medicine Hat, Alberta, and North Bay, Ontario facilities during Q2 2022. The installation of these miners brought Hut 8's operating capacity to 2.78 EH/s as of June 30, 2022, an increase of 9 per cent in hashrate compared to March 31, 2022.
Overall mining profit was $14.9 million Q2 2022, compared to $19.3 million in Q2 2021. The change is because Bitcoin has taken a dip over the past year, coupled with increased average partly costs, which had been partially offset by the revenue from the number of Bitcoin the company mined.
LUXXFOLIO gets with immersion mining for debt relief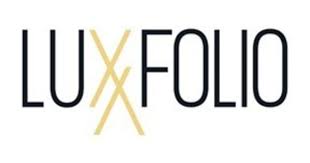 The ongoing story about Luxxfolio Holdings (CSE:LUXX) (OTCQB:LUXFF) as after many rounds of negotiations, it finally agreed to a debt settlement arrangement with its major lender this week. The settlement will have the company reducing its debtload by approximately USD$5.8 million, and in exchange LUXX will unload some of its mining fleet, including 1900 machines.
The company had previously sold 100 petahash worth of cryptocurrency mining machines, or roughly 970 machines, to cut costs with an attached two-year immersion hosting agreement. Now it seems Luxxfolio is looking to deal with one of the biggest drawbacks propping up its liabilities column—that being debt.
The debt is the company's entire obligation to the lender, and is effectively the end of LUXXFOLIO's long term debt. The miners were originally machines bought by the company via the financial facilities offered by the lender.
Luxxfolio has a cash position of $313,604 and more assets than liabilities as per its recent financial statements, the gulf of which will widen with the next release with the unloading of this debt. Ultimately, this is a strategic move on the company's behalf in order to manage risk while Bitcoin goes through its volatile period, allowing the company to retain financial flexibility and capacity at its New Mexico site while it pursues its immersion mining strategy.
Luxxfolio is a publicly-traded digital asset company in Canada. It primarily mines bitcoin using an industrial scale cryptocurrency mining facility in the United States, powered by renewable energy.
The company believes that immersion mining for application-specific integrated circuit (ASIC) servers involved in Bitcoin and other Proof-of-Work coins is the future because it provides a risk-mitigation business strategy for bitcoin mined through hash-rate overclocking.
Immersion mining resolves the problem of how to keep ASIC rigs from overheating when the demands made by the Bitcoin algorithm make the machines run hot. Some companies, especially if they're geographically located in a temperate or cold climate, can offset their air conditioning costs by enlisting mother nature, but others can't and it adds substantially to their overhead. Immersion mining is a proposed solution to this problem.
Regardless, the company's present strategy reduces the capital requirement to buy and maintain the present generation of ASIC rigs while pushing the life cycle for mining equipment higher, especially when coupled with a stable environment and consistent year round temperatures, even in warmer climates. The company's immersion system started on August 8, 2022.
What this means is that the miners are kept cool by a novel technology wherein said ASICs are regularly dunked, or immersed, in a cooling liquid, which reduces the heat output from the high functioning servers.
LootMogul brings sports fans to Aftermath Island Metaverse

LootMogul and the Aftermath Islands Metaverse, a subsidiary of Liquid Avatar Technologies (CSE:LQID), announced a multi-chain metaverse partnership to move head the adoption of blockchain gaming for sports organizations and athletes.
The two companies are going to create an entirely new virtual island dedicated to sports gaming, and are in the process of developing unique customized (and customizable) avatars for celebrities, as well as college and professional athletes to get them involved in web 3.0 activities in the metaverse.
"LootMogul is super excited about this partnership as it will help the global sports community to scale their identity across chains and will drive hyper fan adoption with avatars and personalized lands – create, secure, and customize your digital version with your real-world avatar benefits," said Raj Rajkotia, CEO, LootMogul.
Essentially, this companies make sense together. LootMogul is an athlete-led sports led metaverse powered by virtual real estate, training academics, blockchain games, non-fungible token led commerce, and in-real-life rewards.
"We are very excited to partner with LootMogul to accelerate their Metaverse activities and bring their programs, celebrities and athletes to Aftermath Islands. Today, more than ever, it is imperative that brands and personalities stake their value in blockchain and Metaverse activities as they become the next level of consumer engagement," said David Lucatch, managing director, Aftermath Islands Metaverse Limited.
LootMogul intends on aiding in expanding the web 3.0 community by bringing web 2.0 gamers and sports fans into the metaverse, where they can create their own sports metaverse using professional athletes from the NBA, WNBA, NFL, MLB, Soccer and more. Aftermath Islands is a Barbados-based corporation that is 50 per cent owned and operated by Oasis Digital Studios Limited, itself a subsidiary of Liquid Avatar Technologies.