It's hard to discern what is and is not an acceptable risk when it comes to investments.  Some are clearly gems while others are duds.
We'll always need drugs so pharmaceutical companies represent significant upside, esports and security are clearly two potentially lucrative and under-appreciated sectors, and finding good companies with a mix of product and growth trajectory are akin to finding precious gems that only appreciate with time. That leaves only web3 applications and the companies that support them.  It's a largely untested sector, but it shows great promise. It may not seem that way right now with the way the crypto-charts are trending and all the negative news coming from regulators in the south and other places, but there's still a bright future ahead.
Here are five assorted gems for any portfolio.
AMGEN's new data displays 8.5 years of Repatha safety

Amgen (NASDAQ:AMGN) is the first of the gems. It announced eight cardiovascular (CV) research abstracts focused on the long term and real world evidence studies adding to the body of evidence in demonstration of the safety profile for its Repatha product.
Repatha's scientific name is Evolocumab, and it's a monoclonal antibody medication made to treat hyperlipidemia, a genetic disorder that causes disregulation of the amount of lipids (or fats) in the blood.
Noteworthy abstracts include open label extension (OLE) studies to the Phase 3 FOURIER cardiovascular outcomes study, which are the longest trials to date involving a proprotein convertase subtilisin/kexin type 9 inhibitor (PCSK9i). Patients received Repatha for a median of 5 years with a maximum range of 8.5 years across the FOURIER and OLE period.
"The depth and breadth of the cardiology data we are sharing with the scientific community reflects our commitment to developing transformative medicines that improve the lives of patients. Through our work on Repatha, we've shown the world that patients at high-risk for CV events benefit from their LDL-C being driven to much lower levels than were previously assumed. The FOURIER-OLE data now proves that significant LDL-C reductions can be achieved and sustained long-term," said David M. Reese, M.D., executive vice president of research and development at Amgen.
Amgen is one of the 30 companies that make up the Dow Jones Industrial Average and also one of the NASDAQ-100 index. It's a biotechnology company involved in finding cures and treatments for some of the world's toughest disorders and diseases, trying perpetually to find solutions to improve health outcomes and general quality of life.
Presently, the company is looking for answers to important scientific questions regarding cardiovascular diseases, which are the leading causes of morbidity and mortality across the globe. The company's CV research and potential treatment options are part of a skillset Amgen is developing involving using human genetics to identify and validate drug targets. The company is also building a substantial CV portfolio of several approved and investigational drugs to address certain unmet needs, like increased low density lipoprotein (LDL) cholesterol, elevated LP and obesity.
Repatha is approved in more than 75 countries, including the U.S., Japan, Canada and in all 28 countries that are members of the European Union. Applications in other countries are pending.
Liberty Defense to protect Hindu temple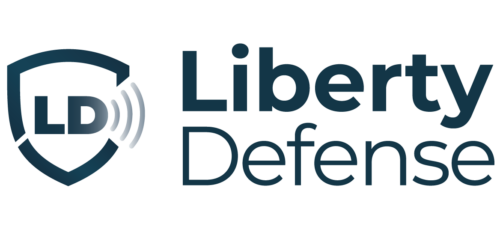 Defense and security are absolutely huge markets meeting largely unmet needs in the form of unknown security risks, but there's a dichotomy to be considered here and that's the tradeoff between security and privacy.
Liberty Defense Holdings (TSXV: SCAN) (OTCQB: LDDFF) started beta testing its HEXWAVE system at its first beta site, which is one of the largest Hindu temples in the United States.
The HEXWAVE system is a walkthrough security detection system that uses millimeter wave, video-rate 3D imaging and artificial intelligence to scan people as they pass through. It's searching for weapons and other dangerous items, including both metal and non-metal threats like 3D-printed ghost guns. Hexwave allows people to maintain their privacy and dignity, and therefore qualifies as a hidden gem, because it doesn't require people to take off their coats, over hand over their cellphones, keys or other such items. Instead, it provides security operators with a go/no-go designation and a hassle-free experience for patrons.
"Visitors and worshipers should not have to worry about their safety. The temple receives thousands of visitors each week. The goal of increasing security screening is to stay ahead of threats today and promote peace of mind. With HEXWAVE, we were drawn to the potential of enhanced detection of metallic and non-metallic objects with a better view of new types of threats beyond guns and knives. Non-metallic explosives are a concern, be they liquid, powder, or plastic, as they are not detectable by other walkthrough screening technology on the market today. We are excited to trial the HEXWAVE and partner with Liberty," said Dixit Suthar, security system administrator for the temple.
Liberty provides multi-technology security solutions for finding concealed weapons in heavy foot traffic areas and locations in need of advanced security like airports, stadiums, schools and places of worship.
The organization that brought on Liberty for its security technology is a global Hindu religious and social organization with 3,300 temples across the world, several of which are in North America. The beta testing will be done by screening visitors and worshippers inside the temple, as well as controlled testing so Liberty can compare the results with its own internal data.
"After over six years of development and significant investment in the technology, we are very pleased to announce that today we have achieved a major milestone on Liberty's path to commercialization. We are thrilled to have the HEXWAVE system in the field and operated by security staff of key industry-leading organizations representing our target verticals. Collecting data and market feedback during the beta trial period will be invaluable to our success," said Bill Frain, CEO of Liberty Defense.
GameOn Entertainment new partner is a real gem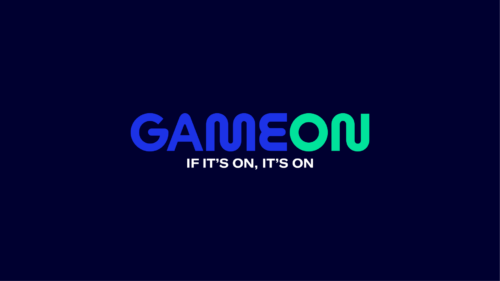 GameOn Entertainment Technologies (CSE: GET) (OTCQB: GMETF) announced a partnership with celebrity-favourite auto body shop that's pulled in a big YouTube audience, RDB Car Club, and all female-owned public relations agency for web3 companies, Blockchn Media.
RDB LA customers include Kendall Jenner, NBA All-Star Dwight Howard, NFL Super Bowl champ Jalen Ramsey, and singers Khalid and Billie Eilish. The deal with all have RDB Car Club licensing GameOn's technology to promote web3 enagement, retention and revenue, and specifically with the company's new NFT collection. In exchange, GameOn will get a 10 per cent equity ownership in the RDB Car Club project, including 10 per cent revenue share on all NFT's sold.
"We're thrilled to enter the auto category to help drive engagement, retention, and monetization for RDB Car Club. We continue to showcase the flexibility of our content-agnostic platform – onboarding new partners, securing recurring revenue, and adding to our bottom line. Our foot is on the profitability pedal!" said Matt Bailey, CEO of GameOn.
What GameOn does is partner with some of the world's biggest sports, media and entertainment IP's to bring brand-building, money-making web3 games to market. The notion is to engage, retain and monetize audiences while getting upside from every step in the economic cycle of web3 based games. The company has a diverse team of experienced entrepreneurial types from the fields of web3, gaming, sports, and media veterans from places like Take-Two Interactive, Twitch, Electronic Arts, Dapper Labs and the Brooklyn Nets.
The RDB Car Club is a web3 gaming company that sports over 35 years of family experience in the auto collision industry, and is a celebrity favourite for custom design and build. It's also a keen way to get on top of what's going on in the web3 industry, and holders can use one of the 5,000 custom luxury car NFTs in the official RDB Car Club mobile game or race it in a play-and-earn game launching next year.
"The feeling of excitement is mutual. As a long time gamer it has been a childhood dream to see my cars in a game. This transition into the gaming industry seemed like a natural progression for the RDB ecosystem. There is no better company to bring value to my community than the GameOn team," said Mano Yeghikian, RDB Car Club and RDB LA CEO.
Empire Company makes the scene in Atlantic, Canada

Empire Company (TSX:EMP.A) has elected to expand the geographic reach of its Scene+ program to include Atlantic, Canada.
In June, Empire Company revealed its co-ownership of Scene+, which is one of Canada's leading loyalty rewards programs, alongside Scotiabank and Cinplex. Atlantic Canada was the first region to introduce the program in Empire's family of stores, and now the card is expanding out to include British Columbia, Alberta, Saskatchewan and Manitoba, as early as September 22, with more launches throughout the country to come in 2022 and into early 2023.
The rollout will include such stores as Sobeys, Safeway, Foodland, IGA, FreshCo, Chalo! FreshCo, Voilà, Thrifty Foods, Les Marchés Tradition, and Rachelle Béry, as well as company liquor stores.
"The launch of Scene+ in Atlantic Canada is an exciting milestone in our loyalty journey. Early customer participation and engagement have exceeded our expectations. And we are just getting started. We're thrilled to announce that Empire's stores in Western Canada are next, where our customers will have significant opportunities to be rewarded with Scene+. We will also be bringing additional value to our loyal customers at FreshCo stores in Western Canada, which will now have a loyalty program for the very first time," said Sandra Sanderson, senior vice president of Marketing, Empire Company Limited
Empire is a Nova Scotia-based food retailer. Its highest profile subsidiary is Sobeys, and it also has real estate. At present, the company is enjoying roughly $30.2 billion in annual sales and has $16.6 billion in assets, as the company, its subsidiaries and franchisees employ 130,000 people. It's difficult to tell which of its two biggest brands (Sobeys and Scene+) is bigger, but both are definitely noteworthy gems for the company.
Scene+ counts over 10 million members across Canada and the program offers a vast number of ways to earn and redeem points, including banking with Scotiabank; seeing a movie at Cineplex theatres and entertainment venues; eating out at one of the 700 Recipe Unlimited restaurants across Canada, including Swiss Chalet, Harvey's, and Montana's; and using Expedia. Redemption partners include retailers like Apple and Best Buy.
"With the Scene+ loyalty offering now in place across Empire's family of stores in Atlantic Canada, we're excited to give our members in Western Canada another fresh way to earn and redeem in every aisle. Powered by some of Canada's strongest and most beloved brands, including Scotiabank, Cineplex and now Empire, this rollout enables our Atlantic and Western Scene+ members to earn and redeem points often at hundreds of new grocery, pharmacy, and convenience retail locations in those regions," said Tracey Pearce, President, Scene+.
Enthusiast Gaming is busy finding gems among common stones with Web3 games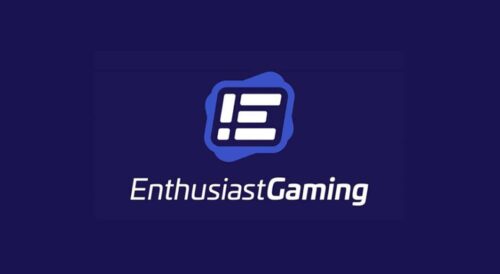 Enthusiast Gaming (NASDAQ:EGLX) (TSX:EGLX) newest Web3 game, EV.IO, has sold out during its latest non-fungible token (NFT) drop.
The lustre has all but faded off of NFTs by now, but there are still some hidden gems waiting to be found.
The limited edition drop included 2,500 tokens from the Magic Eden marketplace, and it sold out within six hours on August 19, 2022. The game was coined the most popular game on the Solana blockchain by Magic Eden. The latest mint sold at a price between 2.0 and 2.5 SOL (or roughly USD$70-$100).
"We are proud to have EV.IO be considered a first-class, top-tier game on the entire Solana blockchain. Selling out in just a few short hours is yet another proof point that our NFT strategy is beginning to materialize. Since the launch of EV.IO earlier this year, we have unlocked two new in-game revenue streams – NFT's and direct sales. As EV.IO continues to mature and the audience grows, we believe there can be additional revenue opportunities," said Bill Kara, President of Enthusiast Gaming.
Enthusiast Gaming is primarily into esports. It has the largest media and content platform for video game and esports fans, giving them the ability to connect and engage on a worldwide stage.
EV.IO chose Magic Eden for its latest drop after its first successful NFT mint on the Fractal marketplace earlier this year.
Magic Eden has seen a steady rise in customers and transaction volume in the latest months has risen it in the ranks to become the second largest NFT marketplace overall in June, according to DappRadar. EV.IO's monthly users have expanded to include more than 1 million monthly web3 gamers.