This was the year I could tell my friends to try legal weed.
As the halfway mark of 2020 rolled by, for the first time it felt like Canada's regulated market was winning.
As prices dropped and more small-to-medium producers put out product, the average recreational stoner never had it so good.
Unfortunately, for patients it was a different story. Cost, spotty insurance coverage and unreliable access continued to confound medical users. But for the patients able to access the medical system, price and quality improved at least somewhat. Licensed medical sellers like Shelter Market, which launched in March, started offering top-shelf craft cannabis.
Read more: Imagining an inclusive system for Canada's cannabis patients
Read more: How craft could save legal cannabis
I started sampling legal product in 2019, but the general consensus — and my personal experience — was that it sucked.
Then I moved last November, coincidentally a block away from a legal store. Curious to see if any of the companies' cannabis was matching the high praise of their marketing teams, I made an effort to try a wide range of offerings. I tried edibles, concentrates and drinks — but the vast majority of my buys were flower.
I began blind more or less, basing my choices off clumsy conversations with budtenders, who at the time were limited to their scant catalogues.
My experience was relatively disappointing until the beginning of March, when I bought an eighth of Citizen Stash's Sunset Sherbert. Although $60 was almost double what I was used to paying, it was the first time I tried legal weed that not only met, but exceeded the quality available at Vancouver's grey market dispensaries.
My interest renewed, I turned more to social media, trying new brands depending on which buds were attracting buzz online. But still many of my picks were just what caught my eye on a particular day.
Of course I couldn't try every cultivar available in B.C. that I wanted to — I never got my hands on tempting offerings from North 40 and Habitat — and some didn't make it across the country, including Ness, Msiku and Truro.
However, this list gives newcomers a good starting point and hopefully a pick or two for Canadians already acquainted with the licit market. The selections are categorized into four sections: top-shelf (best), best of value segment, mids (decent or could use improvement) and reggie (worst in terms of quality, price or both).
Top-shelf
Nuken by Citizen Stash
If I had a weedy comfort object in 2020, this was it.
The buds weren't the flashiest, nor produced the wildest terpenes — the smell-producing compounds in cannabis and other plants — but the relaxing, moderate buzz delivered the most consistently pleasant experience out of anything I've tried.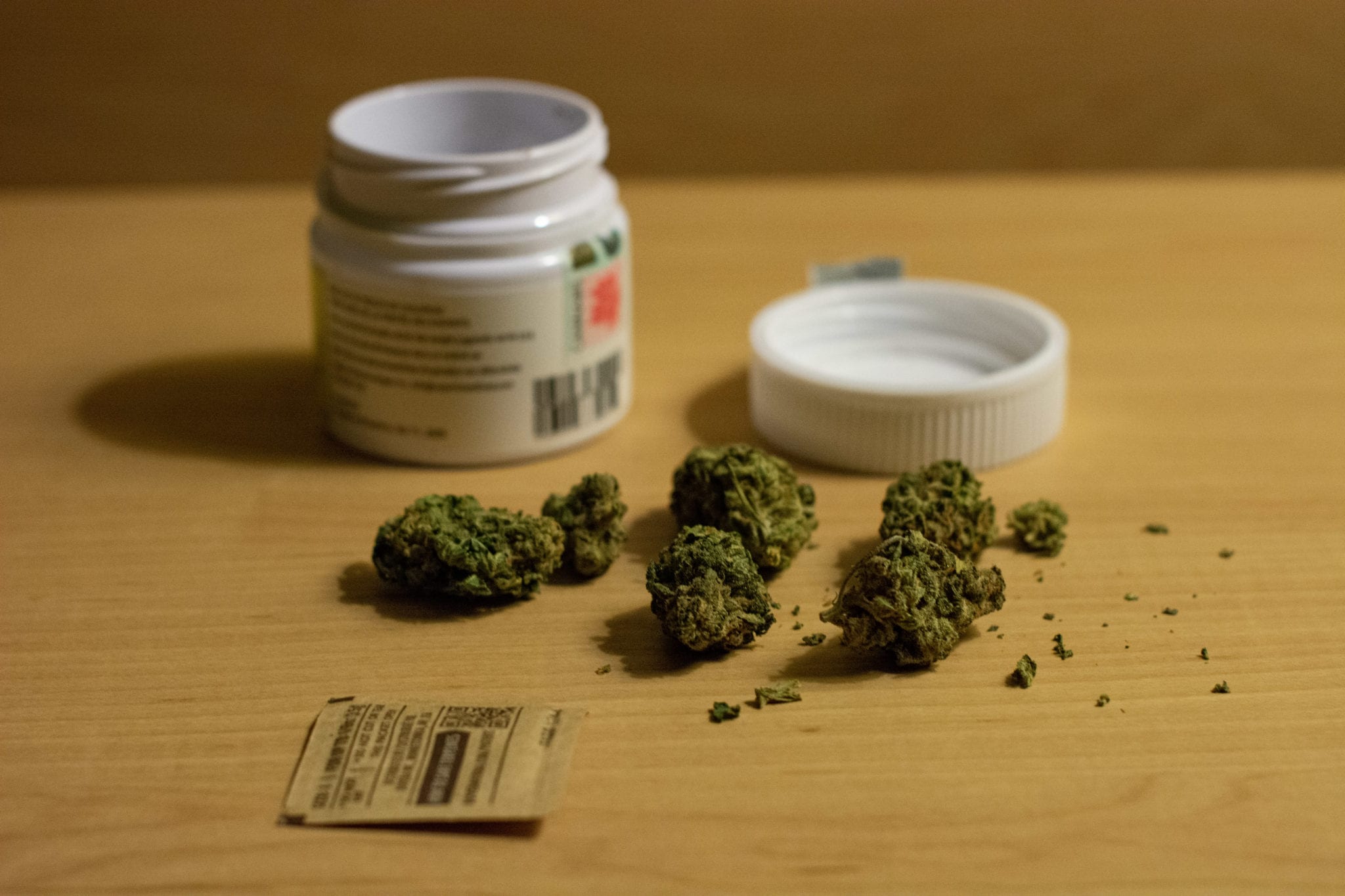 Citizen Stash, produced by Mission, B.C.-based Experion Biotechnologies, is a brand I can get behind. I bought their Sunset Sherbert twice before I had a hard time finding it again. I bought the Nuken four times for myself over the year, and once as a gift for a friend who instantly told me about their own relaxing experience, without me asking.
Cracking the seal of its small plastic jar releases light and bright fruity scents, like pineapple, mixed with notes of grass and mild skunk. The flavour is pleasant but not potent.
Due to the calming nature of this cultivar, I can recommend it to experienced and novice users alike. A price tag above $45 will be a barrier for some, but it stacks up against other products in that range.
Meat Breath by Gnomestar Craft
This is hands down the freshest, best-looking B.C. bud I tried all year.
Following weeks of preview pictures and video from co-founder Earl Oliver on Twitter, anticipation got the best of me and I secured an eighth online within hours of it dropping.
I've waited a long time to post my own photos like this. Growing #cannabis is awesome. #MeatBreath #week4 #craft #cannabis pic.twitter.com/aaGZReM6ct

— Dr. Earl Oliver (@eaoliver) July 12, 2020
The clear result of care, from cultivation to cure, this cultivar sets the legal bar for quality and presentation.
Tucked inside a somewhat flimsy plastic jar is one showstopper nug and a few sturdy friends. Bursting with sweet diesel, the feel of the flower is as good as it looks. The Meat Breath's high resin content makes it ideal for rolling, and translates to big flavour during the smoke. This is a good mood booster with moderate sedation.
If you're doing anything around other people afterwards, you might want to bring a mint — as you'll find you've developed a new superpower of limited use, in line with the cultivar's carnivorous name.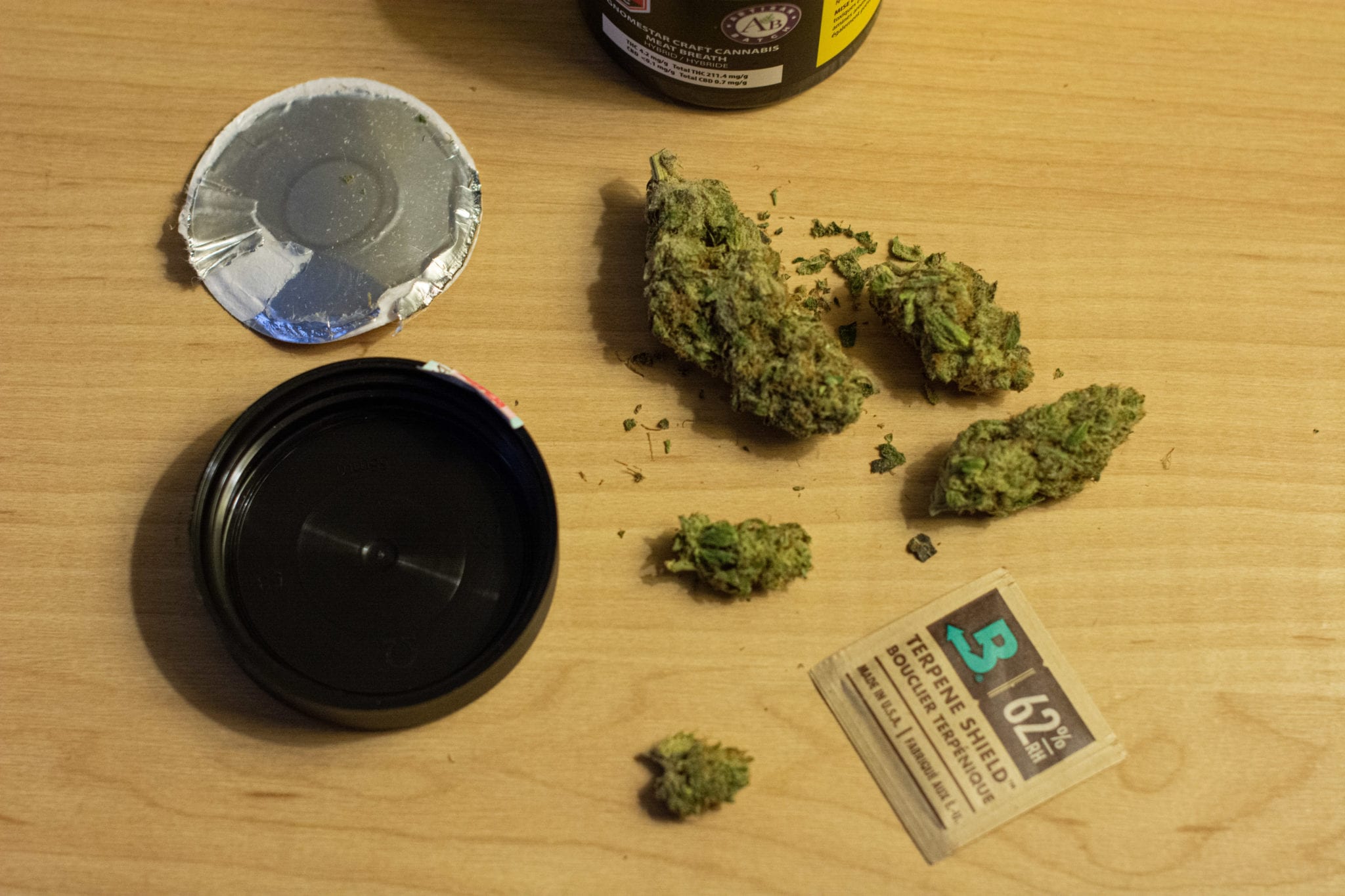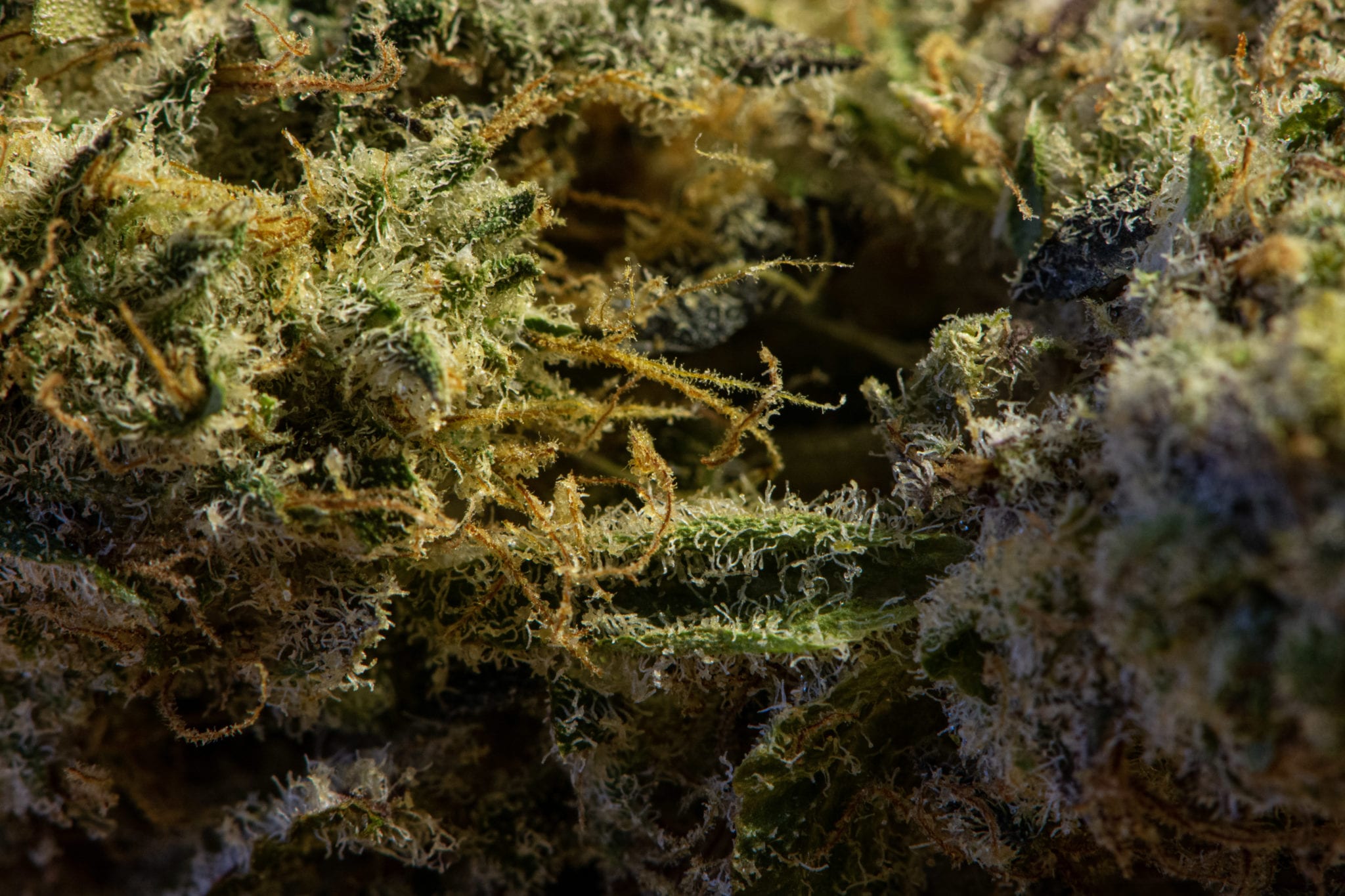 Stryker (Star Killer) by Broken Coast
Sometimes you smoke weed to have a good time, and sometimes you take it to heal. This exceptional cultivar is best for the latter category.
While browsing some stores online in October, the Stryker immediately caught my eye because it was the first time I'd seen it. I'd been impressed with the general quality of Broken Coast's Saturna (Muskmelon OG) and Quadra (Headstash), but their effects left a little to be desired.
Although I was surprised to read a package date of September 2019, the buds inside the brand's solid plastic container were beautifully preserved and devoid of shake. The deep amber coloration of the cultivar's trichomes is striking.
Breaking up the golden nugs releases notes of pine sap and spice. Their stickiness makes them hard to grind, but easy to roll.
In a joint, the flavourful smoke is full of thick, tarry honey.
While the Stryker tastes great, I'd recommend going slow as its potent body affects come on strong and can make it a task to leave the couch. Its medicinal qualities are among the best I've experienced, so I can understand why this cultivar has been recommended for high stress and insomnia.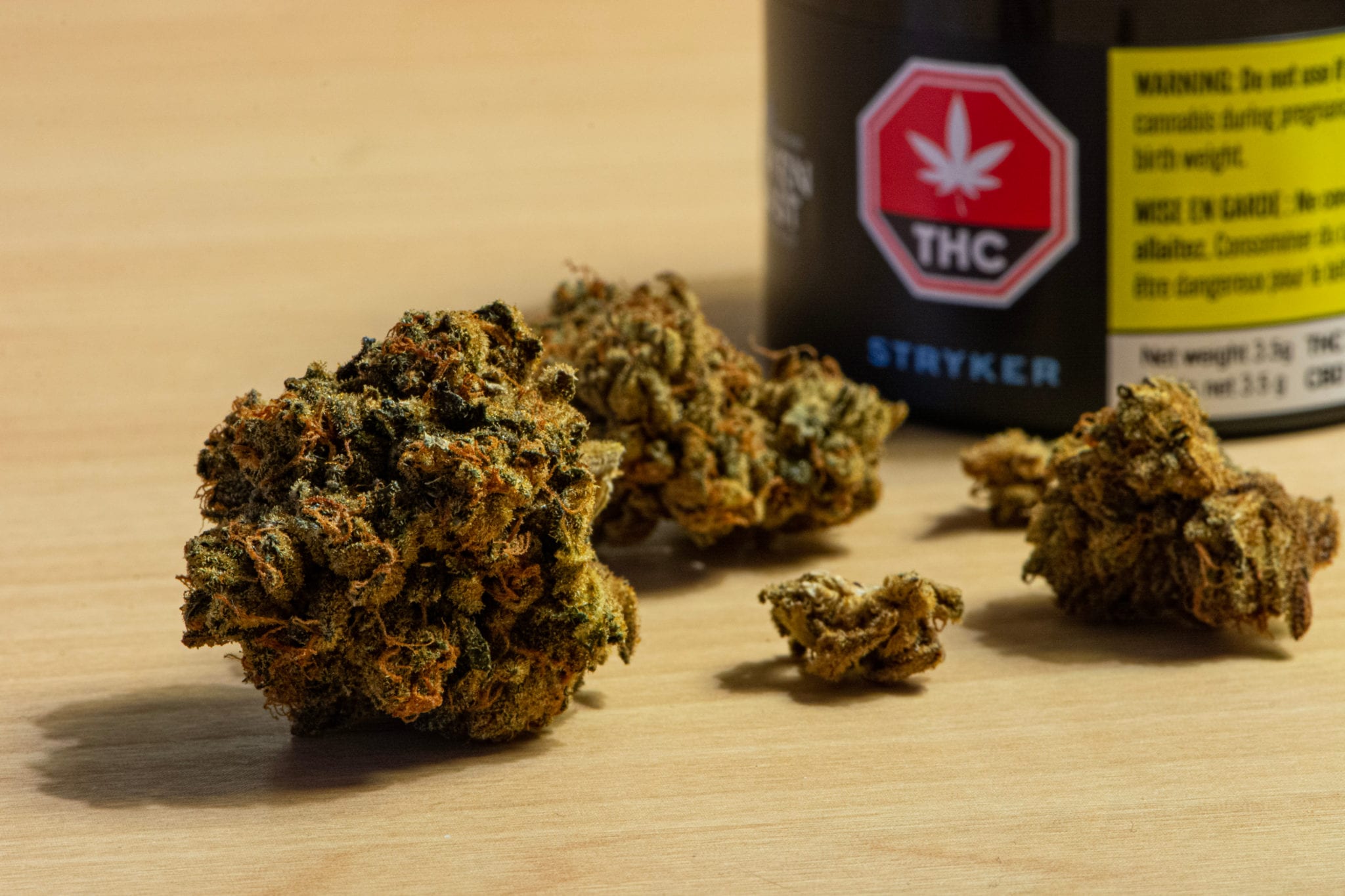 BC Organic SFV OG Kush by Simply Bare
When I saw the first press releases for the launch of Simply Bare, I thought I was looking at a premium skincare brand. Its clay-coloured jars and high-brow name didn't speak to me.
But after reading a couple glowing posts about their product, I first tried the SFV OG pre-roll as that was the only Simply Bare available at the time. I don't usually buy pre-rolls, but it was easily the best I've had. The container was filled with bright fruity scents and the smoke was buttery and luxurious. At $27 for a 3-pack of 0.5 gram joints, the price was a bit steep, but the brand is clearly aimed at the high-end segment and didn't disappoint.
Just over a month later, my local shop got a new batch of the SFV OG flower as well as the brand's Apple Toffee. I bought both.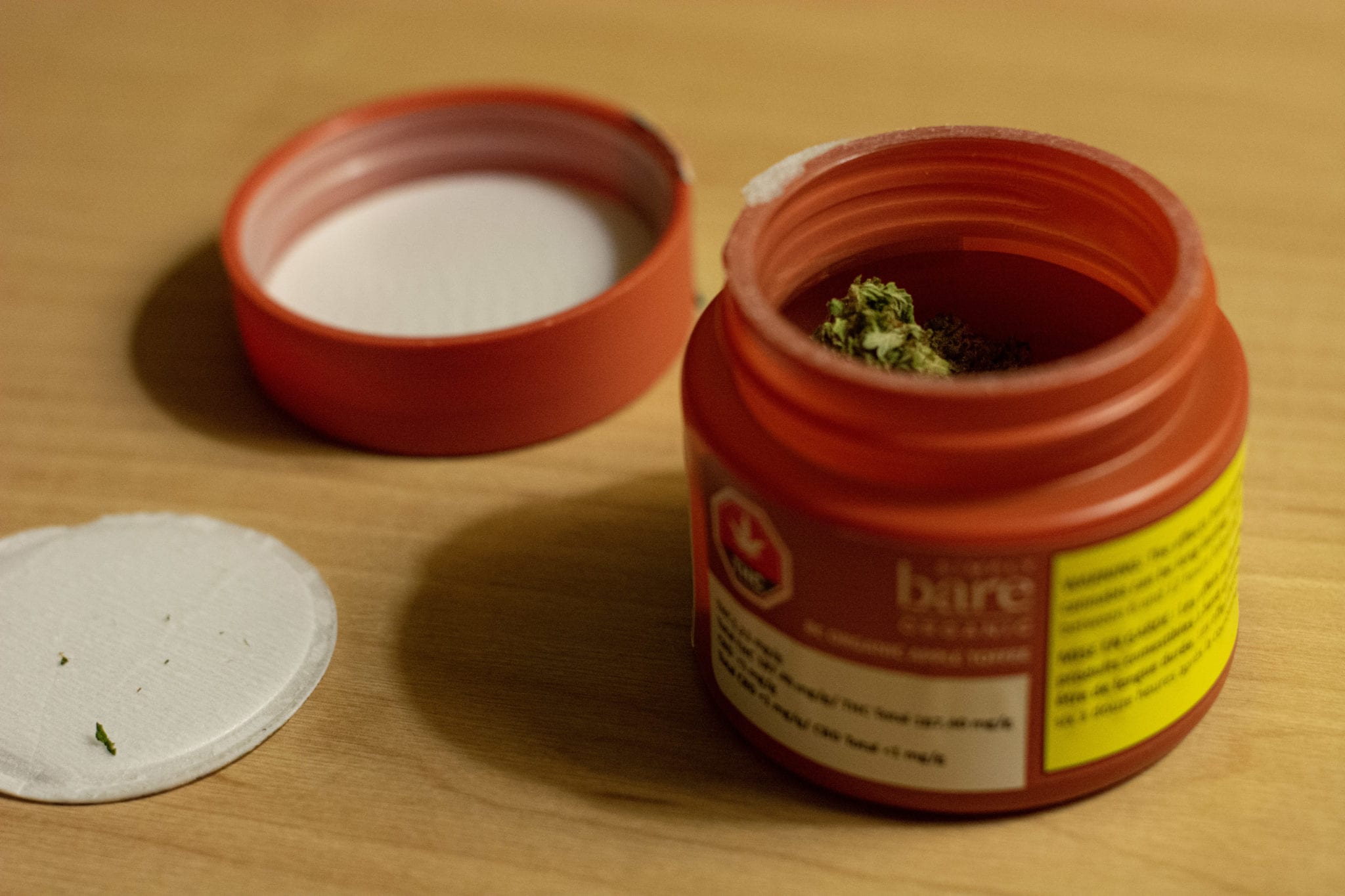 This time, the flower gave off the green tea scent typical of the cultivar, which opened up more when breaking up the medium-sized buds. The dry and cure on these is clearly excellent. Simply Bare's glass jars deliver additional quality feel to the overall product.
The flavourful flower makes for a pleasant smoke. Its effects start with a fuzzy euphoria in the head, followed by a potent body high that spreads a gentle numbness out to the arms and legs.
The Apple Toffee is also a good product that delivers on taste as the name suggests. However, its effects are more in the head and I found myself coming back to it less than the OG.
This is strong weed. I would only direct experienced users to the OG, the Toffee and the Stryker.
Honourable mention: Island Pink Screwhead by Dunn Cannabis
Island Pink Screwhead by Dunn Cannabis is another great cultivar brought to market via Indiva's Artisan Batch, which also packaged Gnomestar's Meath Breath.
While this weed doesn't disappoint on smell, feel or effect, the collection of nugs in the jar border on popcorn size and fall short of the gorgeous buds offered by its peers at Gnomestar. And in the $50+ price bracket, consumers should expect product to be hitting on all marks.
Still, I enjoyed the flower and am excited to try other products from this respected B.C. craft producer.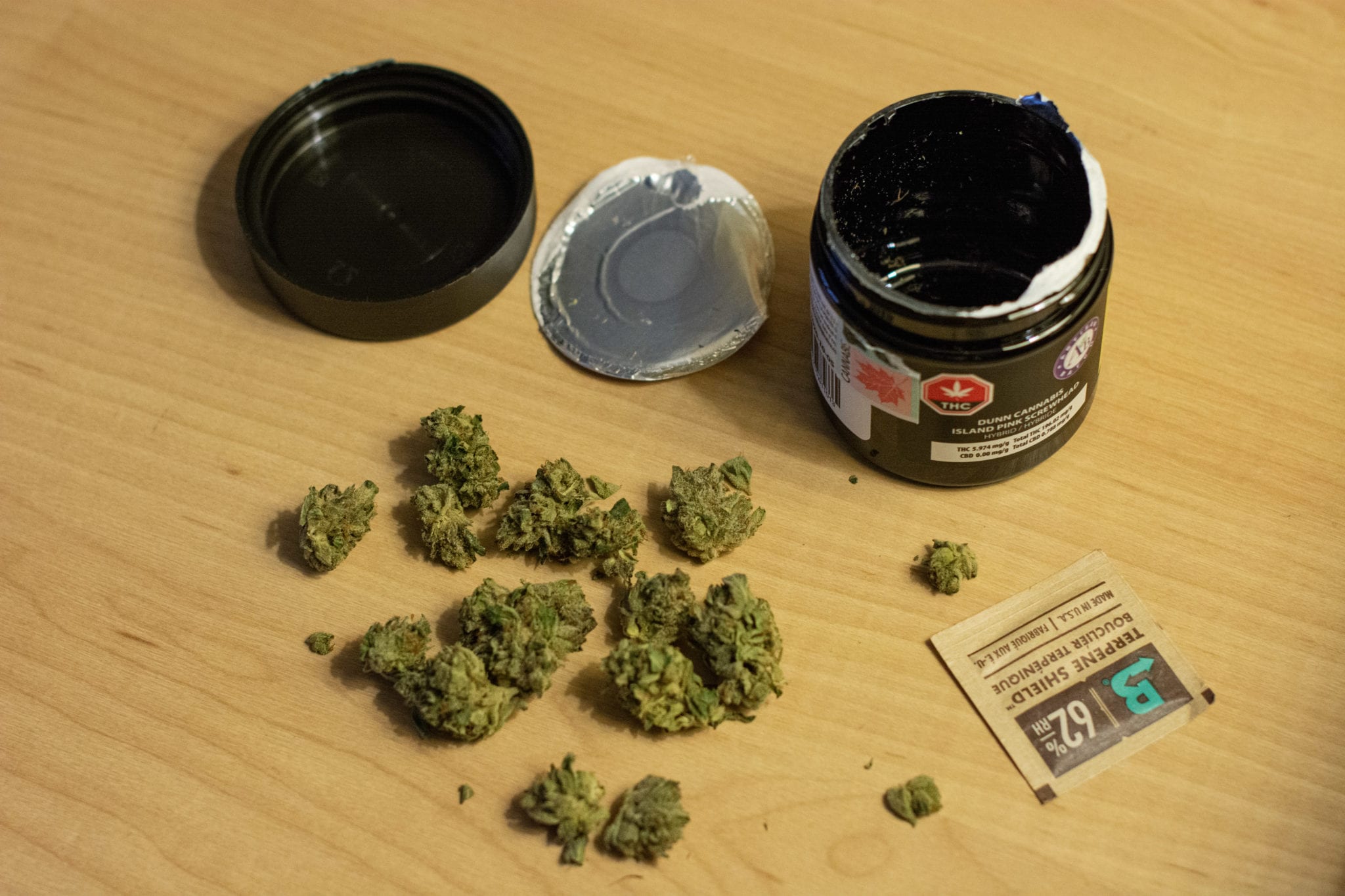 Best of value segment
Pure Sunfarms White Rhino
B.C.'s Pure Sunfarms emerged this year as a clear leader in Canada's value segment, producing quality at scale.
The brand's White Rhino is just one of its wide range of offerings, which includes large-format flower and oils, and puts other supposed "premium" producers to shame.
For the price — I got a single gram for $10 but patients can now get Pure Sunfarms ounces for around $100 via Medical Cannabis by Shoppers — the weed looks and smells great while packing a solid punch.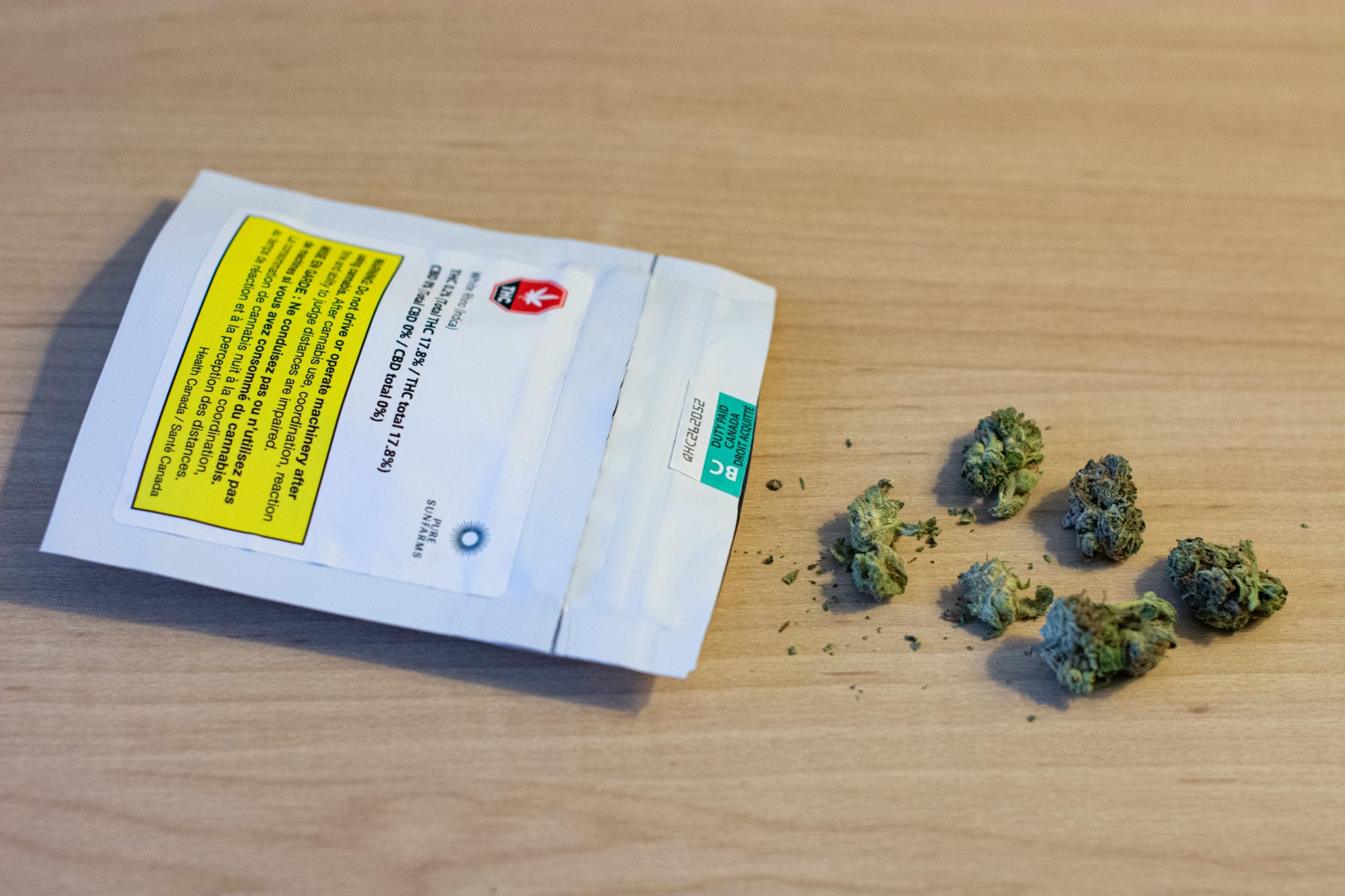 To me, personally, it just doesn't deliver the value-add, interesting effects I seek out in the dankest of the dank, and will pay extra for. But it's simply unbeatable for the dollar.
Ontario-based RedeCan is another farm-based value brand making similar moves. Both its Wappa and God Bud products are great buys for the price.
Mids
Houseplant Indica
Seth Rogen disappointed me twice this year. First when he told Twitter to stuff the filter in after rolling a joint. Second when I had to open the stupid amount of packaging separating me from the small jar of his Houseplant brand's weed inside.
It was doubly disappointing because the cannabis was actually good: pleasantly skunky and spongey, delivering an uplifting, silly and creative high. The nice ceramic jar inside also hinted at the Canadian comedic icon in a classy way. Retailers have told me that it's the one celebrity-backed brand in Canada that has a loyal following, and I can see why.
However, I won't be buying it again if this much waste is generated each time.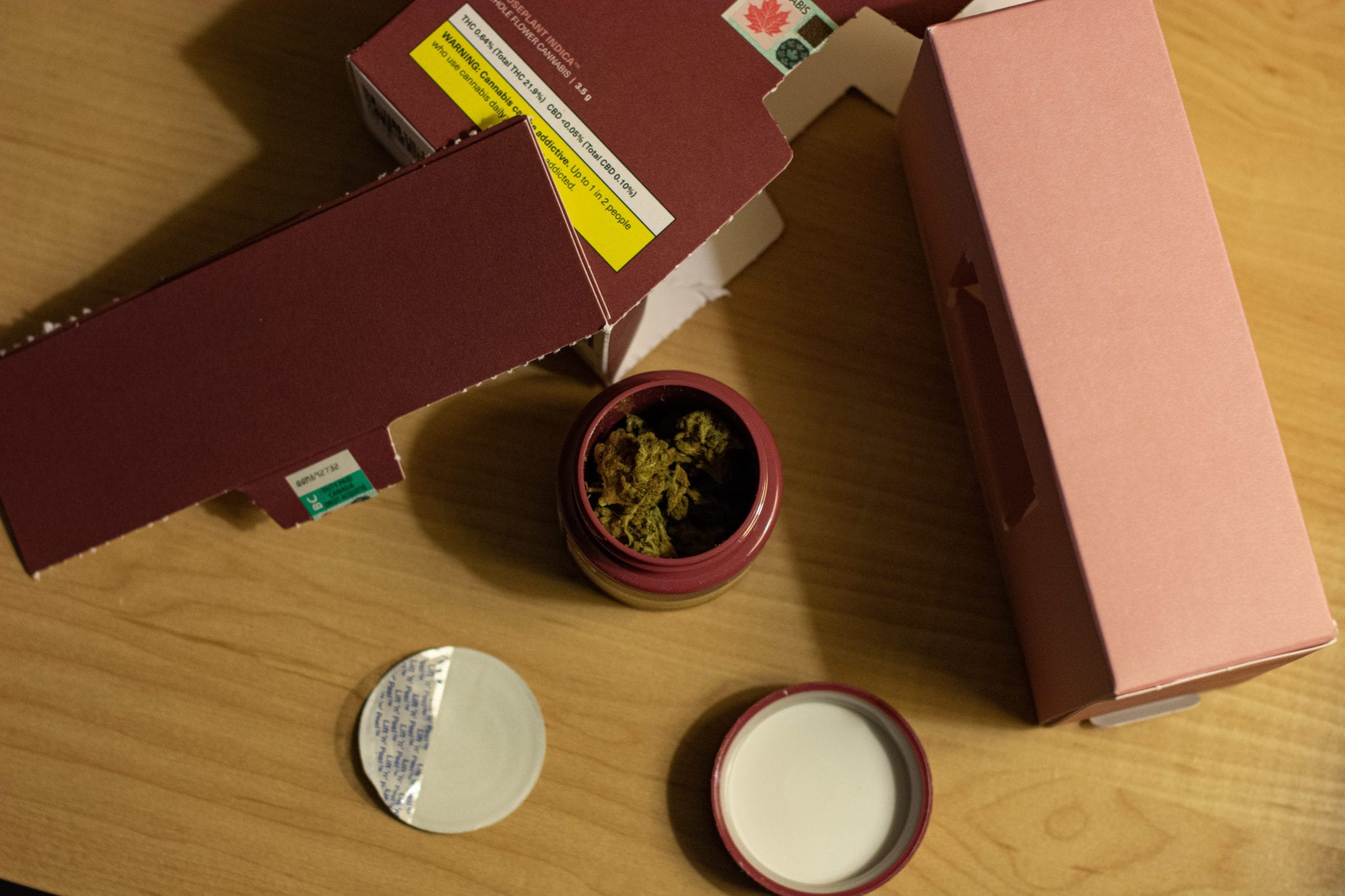 Qwest Kalifornia & Ice Cream Cake
From the outside, Qwest reads to me as a producer with promising elements that's making critical errors.
The brand, which targets the high-end $55–70 segment, boasts exciting genetics and terrible packaging.
Its cardboard box and big-jar packaging aesthetic are a paper-thin attempt to signal quality. Instead, it gives off an unmistakable canna-bro vibe and sharply degrades the quality of what was probably the once-good weed inside.
Both the Kalifornia and Ice Cream Cake had a healthy amount of weed dust inside the container, likely the result of the buds shaking around in their oversize packaging during transport.
The Cake had deliciously cheesy qualities in smell and taste; on a micro-level, the buds displayed unique colouration; but the popcorn nugs were extremely disappointing for $65.
On the other hand, the Kalifornia looked gorgeous, but had lost virtually all smell and taste except for a faint hint of mustard.
If Qwest adopts a tighter packaging option and brings its average price down $5–10, I feel it has potential to be a strong high-end brand.
Reggie
Pink Kush by Topleaf
There was only one time I felt insulted buying weed this year: When I paid over $60 for an eighth of Topleaf's Pink Kush.
That was in February. The price has since dropped to below $50.
B.C. stoners are well acquainted with this popular cultivar, so I expected a producer marketing its legacy-market chops to nail it.
Apart from a nice mix of woody, vanilla scents pouring out from the glass jar, the flower falls flat.
An assortment of small, twiggy nugs left much to be desired on look. The buds were brittle when busted open and the effects left me with mild anxiety rather than relaxation typical of the cultivar.
Others have reviewed this brand positively, but this bad experience left a sore spot for me.
Among other selections at the bottom of the legal barrel, are Hexo's Tsunami and Cove Cannabis's Rest. Both were stale and lifeless. There's no reason consumers should settle for these products when brands like Pure Sunfarms and RedeCan are available.