A micro capitalization (microcap) company is a publicly traded company with a total market value, or market capitalization, between the $50 million to $300 million range. The precise figures vary but that's the generally accepted range, and also that's what we're focusing on today.
Typically, these companies are younger or serve niche markets and new industries. They also represent higher-risk because of their age, markets and size. Often, companies at this size are vulnerable to market slowdowns and do not have the resources of larger companies. This means volatility and less liquidity than larger, more mature companies. But there's a flipside to risk and that's the prospect of greater rewards. These companies have greater growth potential than larger companies.
As a result, share prices tend to be more volatile and less liquid than more mature and larger companies. The $1,000 you put into the right micro-cap company could be $2,000, $4,000 or even $10,000 tomorrow, but it could also be zero. That's why it should be considered at the bottom of your portfolio with money you can afford to lose.
These companies usually won't have the same metrics: No price-to-earnings (PE) ratio. No dividend yield. It'll often be trading at ranges between a penny and a dime. But even the Apple's and Microsoft's and Alphabet's and the Amazon's started here, and maybe the company you pick today could be the big winner tomorrow.
Here are five companies in the micro-cap range.
Creatd has eyes on acquisition and development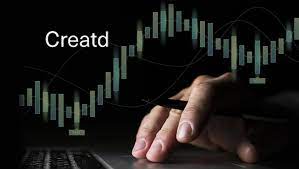 Market capitalization $20,161,000
Creatd (NASDAQ:CRTD) inked a memorandum of understanding to acquire plant-based food company, Brave, today.
The idea is that there's a conflict between nutrition versus convenience in terms of breakfast cereal options, and Creatd Ventures portfolio, including products Camp, Dune and Basis, are suited to fix that. Brave's marketing narrative is to resolve this problem and offer consumers a better superfood breakfast option.
"Brave has all the hallmarks of an ideal acquisition candidate for our portfolio of brands: a health and wellness consumer brand, with a subscription-oriented business model, that is meeting a growing demand among a loyal base of recurring consumers. Between our shared resource model and the audience insights leveraged from Vocal and from our brand collaborations, we believe that Creatd Ventures offers a significant value proposition for up-and-coming brands like Brave. Here, we help creators become entrepreneurs, and enable them to unlock scale while growing sustainably," said Thomas Punch, CEO of Creatd Ventures.
Creatd is a holding company involved in image construction for creators, brands and companies, through leveraging technology and partnership. The company uses four business-oriented subsidiaries to accomplish this—including Creatd Labs, Creatd Partners, Creatd Ventures and Creatd Studios.
After the company closes the transaction it will add Brave's revenues to its financial statements, and therefore boost Creatd Ventures' portfolio.
Incremental baby steps at this level of growth, but we'll see if the market agrees in time.
Chinese company gets government funding for autonomous driving research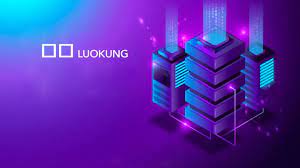 Market capitalization: $153,985,000
Luokung Technology (NASDAQ:LKCO) inked an agreement with the government of Jiujiang District, Wuhu City in the Anhui Province of China for an intelligence vehicle or ship autonomous driving project.
Admittedly, this is one of the most hyped areas of tech these days. While there's zero designation (beyond Tesla's burning automated car tests) that this is going to be anything worth looking into for the next five years, this does represent a significant opportunity to get into a hot niche market that could be huge in the future.
"We are excited to be working with the Jiujiang District government on this monumental autonomous driving project. We believe this project is just the begining of the intelligent networking technology applications in autonomous driving and shipping scenarios. Luokung has signed a long-term cooperation with the local government and actively engages in the commercial implementation based on local business related scenarios. The results achieved from this project will be leveraged to form a mature commercialized business model that has the potential for expansion into the national market in the future," said Xueson Song, chairman and CEO.
Luokung Technology is a spatial-temporal intelligent big data services company, and a provider of location based services (LBS) and high-definition (HD) Maps for various industries in China. IT has established city-level and industry level holographic spatial-temporal twin systems and serves industries involved in various aspects of smart transportation, including autonomous driving, smart highway and vehicle-road collaboration.
Regardless, the Hongdajiutong Technology Development (HDtraffic), itself a subsidiary of Luokung, is helping provide implementation and commercial promotion of the project, which represents a significant step in the company's expansion into the intelligent shipping market and land transportation market.
The project has received government funding, and according to the terms of the agreement, the company is conducting the research and development of the autonomous driving and driving assistance systems, including both the hardware and software, for technology for both road vehicles and ships. The idea is to produce the first domestic open-highway autonomous trucking operation in China.
An integrated ship-vehicle-cloud will be built into the project, based on Wuhu's geographical advantages as a transport hub with ports on the Yangtze river.
Women's health is big business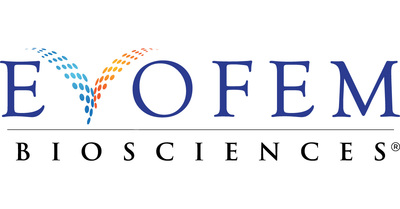 Market capitalization: $30,425,000
The following company is an example of a low-market cap because of the niche market opportunity. But that doesn't necessarily mean it's not a potential valuable contender for someone portfolio, especially if that portfolio is full of big name biotech and pharma stocks.
Evofem Biosciences (NASDAQ:EVFM) announced a new educational birth control chart with information about the different options available for women in the United States.
The new chart offers an overview of 12 birth control methods presently available for women in the United States. It includes categories including vaginal Ph modulator. The intent behind this is to replace the outdated chart hanging in many OB/GYN offices.
"Contraceptive counseling is one of the most important aspects of a healthcare provider's job. It empowers women who do not wish to become pregnant to choose a method of birth control that aligns with their needs. Choosing the right birth control method should be an informed one and this chart recognizes the latest innovations in contraception," said Dr. Bassem Maximos, head of Maximos Ob/Gyn in League City, Texas.
What Evofem Biosciences does is develop and commercialization products to address certain unmet market needs in women's sexual and reproductive health, which includes issues like providign hormone-free, woman-controlled contraception and protection from chlamydia and gonorrhea. The company's core product is the FDA approved Phexxi (lactic acid, citric acid and potassium bitartrate), which is a hormone free, on-demand prescription contraceptive vaginal gel.
"Many healthcare professionals across the country still utilize educational materials in their offices that have not been updated in ten years. Given the legal and legislative changes in the past few weeks, we decided to be proactive and take up the charge by creating advanced educational materials that include all options available to women," said Katherine Atkinson, chief commercial officer of Evofem Biosciences.
Reproductive rights have been a hot button issue in the United States since Roe v. Wade fell, and for good reason. This deal comes hot on the heels of the 228 members of the United States House of Representatives, who passed what's called The Right to Contraception Act, a piece of legislation intended to safeguard access to contraceptives.
"Too often, women are at the mercy of insurance companies and industry middlemen that have posted record profits, yet refuse to cover contraception or put up significant barriers to access. Providing women with their choice of contraception should not be up for debate," said Shaundra Pelletier, CEO of Evofem Biosciences.
ImagineAR hits a double on big name partnership news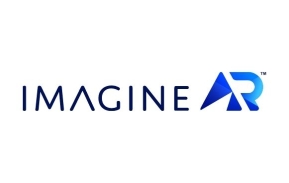 Market capitalization: $4,058,000
The following company is the smallest company on this list. It represents the largest risk but also posits the greatest potential. For example, today alone it's enjoyed a double in price, its shares having gotten a $0.04 bump in price on the ensuing news. That may not look like much, but if you've got $1,000 burning a hole in your pocket, it could have added an extra $1,000 on top on today's trading alone.
That's not nothing.
Today's news involves Imagine AR (CSE:IP), which announced today signing a two year partnership with the NFL Baltimore Ravens to provide an augmented reality mobile platfrom for fan activation and engagement.
The revenue sharing agreement makes the Ravens the first NFL team to leverage the metaverse fan immersive experiences offered by Imagine AR.
"Our team strives to leverage advanced technology to deliver innovative and exceptional fan experiences. Integrating the ImagineAR platform with our mobile app for the next two years will create interactive fun, energy and excitement that can be shared with other fans on all social media platforms. We are absolutely thrilled to be the first NFL team to integrate the award-winning ImagineAR technology into our digital communications' mobile platform," said Kevin Rochlitz, chief sales officer for the Baltimore Ravens.
Imagine AR is a augmented reality platform that allows businesses to create and implement their own AR campaigns. No programming and tech experience required. The company serves organizations of all sizes, from pro-sports franchises like the Ravens to small retailers, and helps them develop interactive AR campaigns that blend the real and digital worlds.
If this sounds familiar, it should. AR has been around for awhile now and has been successfully marketized as games, such as Pokemon Go and the Wizarding World of Harry Potter, but this uses it for marketing.
"ImagineAR is truly honored to sign our first NFL team and the Ravens have always been a visionary in delivering advanced fan engagement.  YinzCam, the Ravens app developer, is the leading global sports mobile app provider and we are expecting this fall launch will be a showcase of our AR sports fan platform to the NFL and other leagues," said Alen Paul Silverrstieen, CEO of ImagineAR.
International Road Dynamics gets $13.8 million contract from New York State

Market capitalization: $246,261,000
Finally, we have a company that's maybe a solid news cycle and a lucky bounce away from leaving the micro capitalization range for the vaunted greener grass of the small-cap sector. There's still a significant amount of risk involved in the small cap sector and therefore they're going to be more speculative in nature, but there's a much better chance of a company hitting their stride and developing into something long-term.
International Road Dynamics, a Quarterhill (TSX: QTRH) (OTCQX: QTRHF) subsidiary, announced that it had been awarded a two year CAD$13.8 million contract for installation and maintenance of permanent traffic data collection systems by the New York State Department of Transportation.
IRD's responsibilities will include all parts, equipment, materials, labour and technical expertise as well as the reparations, upgrading, installation and maintenance of traffic data collection sites across the state.
"This exciting project with NYSDOT reinforces our commitment to enhance safety, improve traffic flows and address environmental challenges with our solutions and strengthens our long-term service and maintenance revenues, a key driver of stable and sustainable growth. This contract combines traffic data collection, construction services and advanced traffic data analytics reporting to meet the unique needs of NYSDOT. We are also pleased to see the broader adoption of iTHEIA™, which has received growing interest since its launch two and a half years ago. As US states become more aware of the benefits of high-quality, continuously collected traffic information, we expect that the demand for this innovative solution will continue to grow," said Rish Malhotra, IRD's president and CEO.
Quarterhill is in the business of providing tolling and enforcement solutions in the ITS industry as well as through its Wi-LAN subsidiary. The key goal is global leadership in ITS through organization growth of its Electronic Transaction Consultants and IRD platforms, as well as through maintaining its acquisition-oriented investment strategy, looking to grow through picking up other companies within the ITS and closely aligned markets.
The contract scope includes repair and maintenance for the State's existing count, classification and weigh-in-motion sites, ensuring uptime of 95 per cent or better, and any installations of new sites to grow and enhance the NYSDOT data collection program.