Wind, solar, hydroelectric, geothermal. These are all examples of renewable energy sources but they all have huge substantial problems. Wind is unreliable, solar is both expensive and unreliable and the raw materials have other geopolitical externalities attached, and geothermal is location specific and the gasses released during use have an environmental impact. Really the only option for stable energy in the future is nuclear power and that means uranium.
Before you point out Chernobyl, Three Mile Island and Fukushima, consider for a second that those three particular reactors were built in the 1970's, when the technology was in its infancy. The technology has advanced considerably since then with Canada's own CANDU reactor in Darlington, Ontario, leading the way.
Naturally, though, the nuclear future is going to require a steady, fresh flow of uranium and that's why today's roundup involves five uranium companies you should be keeping your eye on.
IsoEnergy finds high-grade uranium deposit in Athabasca region

IsoEnergy's (TSXV: ISO) (OTCQX: ISENF) Mineral Resource Estimate for the Hurricane uranium deposit on its Larcque East project in the eastern Athabasca Basin is complete.
Saskatchewan is where the uranium is primarily in Canada. It's been recognized as the premier mining jurisdiction in Canada and as one of the best in the world. It's where the world has come for decades to get their nuclear energy needs met in source uranium. Now that's looking to grow as the demand for getting away from climate-change oriented fossil fuels kicks uranium production into high demand.
Given that Hurricane's exceptionally high uranium grade along with its relatively shallow depth and the closeness to eastern Athabasca Basin road, power and milling infrastructure, and this is a good deal for IsoEnergy.
"Since incorporation by NexGen Energy in 2016, IsoEnergy's objective has been to explore for high-grade uranium on the eastern side of Saskatchewan's Athabasca Basin.  Following the discovery of Hurricane in July 2018 IsoEnergy has focused on determining the scope and scale of the deposit. The six drilling programs completed since then have culminated in today's announcement of an Indicated Mineral Resource of 48.61 million pounds U3O8 at an average grade of 34.5% U3O8, with the high-grade domain containing nearly 44 million pounds U3O8 at an average grade of 52.1% U3O8. The team at IsoEnergy is extremely proud of the work done on Hurricane, and it is rewarding to present this initial Resource Estimate to the Company's stakeholders," according to Tim Gabruch, president and CEO of IsoEnergy.
The company is a well-funded uranium exploration and development company with a board and management team of members with substantial experience in uranium exploration, development and operations. The company was founded and receives support by the team at its majority shareholder, NexGen Energy.
Findings at a glance:
Indicated Mineral Resources of 48.61 million lbs of U3O8 based on 63,800 tonnes grading 34.5% U3O8, including 43.89 million lbs U3O8 at an average grade of 52.1% U3O8 within the high-grade domain
Inferred Mineral Resources of 2.66 million lbs of U3O8 based on 54,300 tonnes grading 2.2% U3O8
Indicated Mineral Resources are highly insensitive to cut-off grade due to the high-grade and compact nature of the Hurricane Deposit
This adds to IsoEnergy's portfolio of prospective projects in the Athabasca Basin. In 2018, the company found the high-grade Hurricane Deposit on its Larocque East property in the Eastern Athabasca Basin.
Fission Uranium gets onboard with engagement and communication with local first nation

Fission Uranium (TSX:FCU) (OTCQX:FCUUF) inked an engagement and communication agreement with the Buffalo River Dene Nation (BRDN), which makes solid sense as Fission's PLR project in the southwest Athabasca Basin region is on BRDN's ancestral lands.
The project kicked off an environmental assessment in December 2021 and is presently going through a feasibility study with the intent of putting together a comprehensive impact assessment of the project. The only way to get the job done here is to build relationships and engage with Indigenous and local communities to get them onboard with the assessment of the project and its development.
"Our Nation is excited to start building a long-term relationship with Fission through meaningful engagement and trust. The community development, training, and employment could support generations," said Chief Catarat of BRDN.
Fission Uranium is a Canadian resource explorer working presently in the Patterson Lake South uranium property, which is host to the Triple R uranium deposit. The company's headquarters are in Kelowna, BC.
Fission and BRDN will meet regularly to develop mutually acceptable engagement practices for information sharing, and keep BRDN in the loop regarding planning, assessment and review activities, as well as to support BRDN in reviewing and feedback on aspects of the project.
"This Engagement and Communication agreement is the result of open and respectful communication between Fission and the BRDN and it reflects our productive working relationship. We now have the processes in place to work effectively towards mutually beneficial goals and I would like to thank BRDN and its leadership for their straightforward approach as well as their trust in Fission's team," said Ross McElroy, president and CEO for Fission.
The company and BRDN have also agreed to collaborate on identifying any potential impacts regarding the project that could have an adverse effect on the Indigenous Rights, culture, traditional and land resource use, as well as community interests of BRDN and explore ways to reduce these impacts.
Fission and BRDN will also work together to identify any potential impacts of the Project on the Indigenous Rights, culture, traditional and land resource use, and community interests of BRDN and explore options to mitigate those impacts. Additionally, Fission and BRDN will work to identify and effectively utilize traditional knowledge to enhance the Project.
Fission will provide funding for all of these processes. Together, these processes will establish a foundation for Fission and BRDN to negotiate a long-term impact benefit agreement if the PLS Project is approved.
NexGen Energy dots their I's and crosses their T's for Canadian Nuclear Safety Commission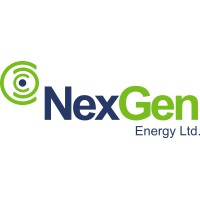 Earlier this week the Canadian Nuclear Safety Commission (CNSC) accepted the draft environmental impact statement (EIS) from NexGen Energy (TSX:NXE).
The acceptance of the EIS for NexGen's 100 per cent owned Rook I project in Saskatchewan's southwestern Athabasca basin comes at the tail end of a 30-day conformance review of the submission, and confirmed no comments or conditions were required. The acceptance also markets the formal beginning of the 90-day period where CNSC will co-ordinate with both federal technical and public review of the draft.
"The CNSC's acceptance of the Rook I project's draft EIS is a significant step, transitioning the project into the federal EIS technical and public review phase, incorporating rigorous and transparent provincial and federal EA [environmental assessment] review processes. NexGen's approach to all aspects of the EIS compilation and completion with respect to inclusive indigenous and community engagement, incorporating elite environmental mine designs and its transparent engagement with regulators and governments is a credit to the team and community stakeholders. On behalf of everyone at NexGen, I would like to thank all of our valued stakeholders for their commitment and dedication to this multigenerational Rook I project," said Leigh Curyer, CEO of NexGen Energy.
NexGen is essentially a BC-based uranium explorer presently working on the development of the Rook I project in the Athabasca basin. Teh project is supported by a National Instrument 43-101 compliant feasibility study. The project hosts the Arrow eposit that hosts mineral resources of 209.6 million pounds of U3O8 (or triuranium oxtoxide) contianed in 2.18 million tonnes grading 4.35 per cent U3O8, showing mineral resources of 47.1 million pounds of U3O8 contained in 1.57 milloin tones grading 1.36 per cent U3O8 and inferred mineral resources of 80.7 million pounds of U3O8 contained in 4.40 million tonnes grading 0.83 per cent U3O8.
"The magnitude of generational positive impact benefits to materialize with the safe advancement of this project, starting with local communities and concluding with the avenue to return Canada to leading the world in the provision of clean air energy fuel, has no peer," said Curyer.
Denison Mining gets the environment minister nod for field test facility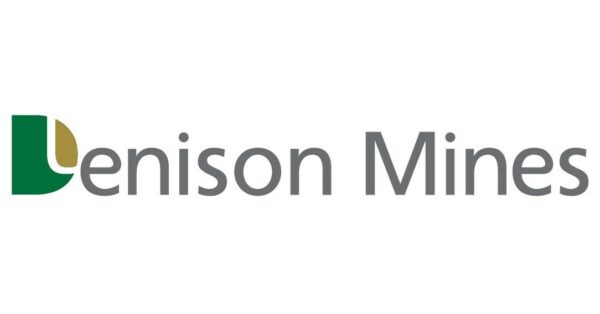 Denison Mines (TSX: DML) (NYSE: DNN) got the nod from the Province of Saskatchewan to build and run the facilities required for the In-Situ Recovery (ISR) Feasibility Field Test (FFT) for the Phoenix uranium deposit at the company's Wheel River project.
The approval came from the Saskatchewan Minister of Environment and it gives Denison the ability to operate "pollutant control facilities"—which essentially allows for the management of material recovered from material extraction through to waste water treatment, discharge and storage. This is fairly standard for mining operations.
"We are pleased to have received approval from the Province of Saskatchewan to prepare and operate the Phoenix FFT. This is a significant advancement for the FFT, which is a key step in the process of de-risking the proposed Phoenix ISR uranium mining operation and is expected to provide important details to support the ongoing Feasibility Study. Overall, Denison was pleased with the permit submission, review, and community consultation process – as it reflected a shared objective of all interested parties to ensure the safe and environmentally responsible operation of the facilities required to complete the FFT," said Kevin Himbeault, Denison's VP of plant operations and regulatory affairs.
Denison is a uranium explorer with interests in the Athabasca Basin of northern Saskatchewan. It holds 95 per cent interest in the Wheeler River project, as well as 22.5 per cen townership in the McClean Lake joint venture, spread out over several uranium deposits and the McClean Lake uranium mill that's under contract to process the ore from the Cigar Lake mine under a toll milling agreement. The company also has a 25.17 per cent interest in the Midwest Main and MidwestA deposits, and a 66.9 per cent interest in the Tthe Heldeth Túé (THT) and Huskie deposits on the Waterbury Lake property. The Midwest Main, Midwest A, THT and Huskie deposits are within 20 km of hte McClean Lake mill.
The FFT site is planned to include the following facilities and infrastructure:
Tanker pad – for storage of tanker trucks used for delivery of reagents to site.
Injection solution preparation module – a modular unit where groundwater will be mixed with reagents to prepare the injection solution.
Test pattern coverall building – a tension-fabric building to be built over the test area.
Recovered solution surge tank – the surge tank will receive recovered solution from the test wells.
Solution storage tanks – six (6) tanks are expected to be installed to provide a total of 1,000 cubic metres of solution storage. These tanks are designed to receive solution pumped from the recovered solution surge tank for temporary storage before separating the recovered solution into mineralized precipitates and a neutralized treated solution during the recovered solution management phase of the FFT.
Piping – double-walled transfer piping will run from the recovered solution surge tank (next to the test wells) to the solution storage tanks.
Recovered solution management modules – two modular units will be mobilized to site that contain equipment for managing the recovered solutions.
Mineralized precipitate storage tanks – during the recovered solution management phase, the mineralized precipitate will be transferred into fully enclosed and lockable storage tanks. The mineralized precipitate storage tanks will be placed in a secure fenced area for temporary storage.
Laboratory – a mobile laboratory will be located on site and equipped for bench-scale testing of samples.
Construction / Operations Centre – a mobile office will serve as a construction office and operations centre as well as the main gate entry point for the site.
Wash car and change room – a mobile facility will allow staff to change and wash before and after each shift at the Phoenix site.
Perimeter fence – the entire area (~8,820 square meters) will be fenced and gated to control access and minimize interactions with wildlife.
Beyond mining: Global Atomic Corporation and Enernet Global work on a hybrid power plant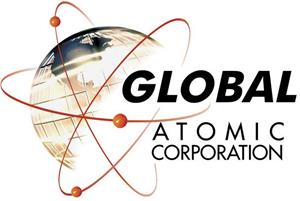 The final entry isn't necessarily a mine, but a mix of a mine and a delivery system towards nuclear power—and specifically in the Republic of Niger, which is sorely in need of renewable power.
Enernet Global started early engineering on a hybrid power plant for the Dasa Project in the Republic of Niger presently under development by Global Atomic Corporation (TSX: GLO) (OTCQX: GLATF).
When the project is complete, Enernet will build, own and operate hte hybrid power plant at the Dasa site. The early engineering includes solution optimization, equipment selection, preliminary design and configuration of the Sonichar grid network connection.
"Our commitment to a cleaner and greener environment is absolute.  At the Dasa Project, the flagship of our uranium division, we will produce uranium for nuclear power generation and to help countries reach their zero carbon targets. We are committed to develop Dasa as the largest and highest grade uranium producer in Africa and Enernet will help us to become one of the mining industry's leaders in low emissions. Enernet's approach will help reduce our up-front capital costs, support Niger by engaging its state-owned utility Sonichar as our primary energy source, introduce solar as a legacy to the region and utilize our own generators as a backup to ensure the health and safety of our workers and continuous operations," said Stephen Roman, chairman and CEO of Global Atomic.
Global Atomic Corporation provides a unique combination of high-grade uranium mine development and cash-flowing zinc concentrate production. The company's uranium division oversees four deposits. The flagship project is the high-grade Dasa Project, discovered in 2010 by Global Atomic geologists through grassroots field exploration. The project is fully permitted for commercial production, with a Phase 1 Feasibility Study for Dasa filed in December 2021 and estimates for Yellowcake uranium production to start by the end of 2024.
When the mine is up and running it will need 12 MW of consistent power and Enernet will deliver that—producing a hybrid plant including 16 MW solar, 15 MW battery energy storage, a 16 MW diesel backup generation plant and advanced controls integrated with grid power provided by the Government of Niger owned Sonichar utility. The system will provide 35 per cent of power requirements from renewables, making Dasa one of the cleanest operations in Africa, offsetting 27,000 tonnes of CO2 per year.
"We are honoured to work with Global Atomic on this journey and salute their commitment to a low-carbon future. This will be one of the greenest operations in sub-Saharan Africa. This is another big step by our Africa team to deliver sustainable, renewable projects and drive toward our vision to decarbonize supply chains around the world," said Paul Matthews, Enernet's CEO.