Voyager Digital's (TSX:VOYG) time has come and gone, courtesy of a few bad loans made during fat times that turned lean when the snows started to fall. Now the snows are shifting and new companies are beginning to emerge. Crypto isn't going away.
But despite the forecast and the general timbre of the market regarding the core underlying assets and their temporary trip into the depths, there is absolutely still plenty of opportunity to be found in companies the planting seeds to grow when the snow's clear.
Here are five companies to look out for when the bull's start running.
Looking Glass Labs provides a roadmap to the metaverse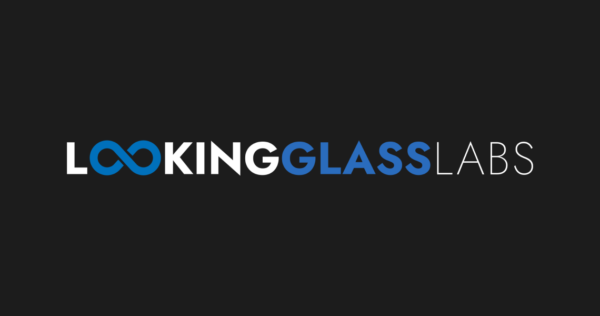 Looking Glass Labs (NEO:NFTX)(OTC: LGSLF) subsidiary House of Kibaa published its Decentralized Metaverse Technical Vision (DMTV) through a Discord upload earlier this month.
The DMTV is a 10-page document that lays out HoK's purpose and provides a roadmap through the NFT-based and metaverse-related products it's building to find resolutions to known problems and meet community membes needs head on. The roadmap document is integral for shareholders to understand how a Web3 studio like HoK is going to progress.
"Publishing the Decentralized Metaverse Technical Vision document is critical at this stage of HoK's evolution because it provides our community members with a clear plan and helps them know what to expect from the studio in the near future. LGL is a company that prides itself on adding value to the Web3 environment by driving innovation forward in the form of NFTs and the metaverse as well as incorporating feedback from our stakeholders, which is very important in order to maintain trust and a strong reputation," said Dorian Banks, CEO of Looking Glass Labs.
Looking Glass Labs is a web3 platform specializing in NFTs, metaverse environments, play-to-earn tokenization and virtual asset royalty streams. Its leading brand is House of Kibaa, which designs and maintains its own metaverse for 3D assets, allowing for funcitonal art and collectibles to existing across multiple different NFT blockchain environments.
"LGL via HoK currently has a lot of projects under development, from NFT drops and gem swap events to Overlords and Pocket Dimension experiences, to name a few. Our management team is excited and feels that the future is bright for the Company," said Banks.
The DMTV covers HoK's prospective transition from the limited Web2 environment to a blockchain-powered model involving 3D experiences in the metaverse. It's organized into 12 different sections called:
Opportunity/Vision
A platform for 3D creators
Subsize demand via strategic partnerships
problems
trust based network protocol
design and business focus
open asset framework
value-based consensus network
HoK multiverse platform
ecosystem
utility and experiences by HoK and development
Images, diagrams, lists and references were also included to help make sense of the roadmap for the company and their NFT-driven and metaverse-centered products and services.
For every company the crypto winter takes, there's one new company that survives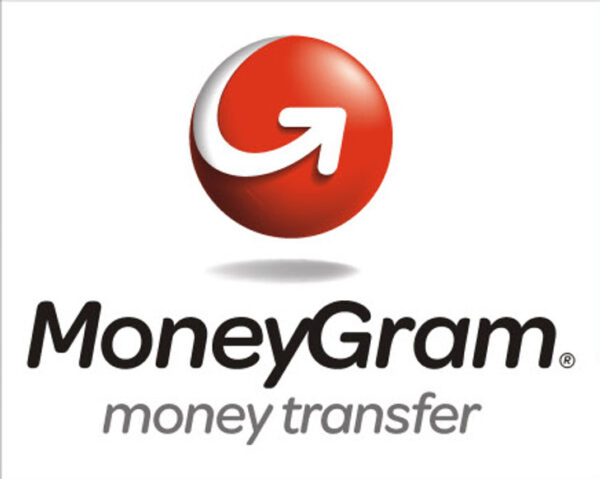 Global movement of capital was one of the biggest promises of blockchain technology. The distributed network spread out all over the world meant that no government, no organization, could forestall the free-flow of cryptocurrency.
But that means infrastructure requirements, and infrastructure requirements produce a niche wherein an enterprising company could find the means to pull in profits.
That's where Wyre and MoneyGram (NASDAQ.MGI) come in.
Wyre is a cryptocurrency infrastructure provider. It integrated with a global on/off-ramp service service for digital wallets launched last month by MoneyGram. The service received support from the Stellar Development Foundation (SDF), and was a considerable step towards connecting physical and digital currencies in a way that hasn't yet been done.
"Wyre's vision has always been to bring cryptocurrency to the masses regardless of location, financial means, or economic literacy. This new integration with the MoneyGram service on Stellar creates a seamless and accessible experience for our users to make the most out of their assets in the least amount of steps," said Ioannis Giannaros, co-founder and CEO of Wyre. "In removing barriers to accessibility, users are given the opportunity to move the dollars from their pockets onto the blockchain in five minutes. It's an exciting step forward for the cryptocurrency world."
MoneyGram International is a fintech company delivering financial solutions to help connect the world's communities. The company's strategy involves the mobilization and movement of money, including a strong culture of fintech innovation, and customer-first sensibilities.
MoneyGram has served over 150 million people over the past five years, using its modern, mobile and API-driven platform and collaboration with some of the world's top brands. Respectively, the SDF is a nonprofit in support of the development of Stellar, a cryptocurrency and network that seeks to connect the world's financial infrastructure.
This integration allows Wyre to provider its partners with a variety of fintech apps and platforms to help them make the transition between cash and cryptocurrency. It's powered by the Stellar blockchain, itself an open source public blockcahin that allows money to be tokenized and transferred across borders, and MoneyGram's global retail partner network, Wyre will be able to reach over 15 million end users with the ability to use either fiat or load crypt into their wallets to access the digital economy.
GCAC finds another revenue source of Africa

Global Cannabis Applications (CSE:APP ) ( OTC:FUAPF) signed an exclusive reseller agreement with Efixii Africa to be a wholly owned subsidiary of South African cannabis insurer, Blue Anchor 420 (BA 420).
This means a significant and recurring source of revenue for GCAC in the form of an annual licensing fee of $230,000 for 3.3 million grams of cannabis cultivated using the Efixii platform.
That's not all, though.
The company originally signed a letter of intent with Blue Anchor back in January, and now BA will provide Efixii to cultivators in South Africa, Lesotho and Zimbabwe under license from GCAC. Cultivators will also be offered preferred insurance rates by BA 420 courtesy of Efixxi's technologically-bound compliance and transparency.
"We did a deal with Blue Anchor earlier this year to help them move into the cannabis sector because we loved this use case of Efixii," according to GCAC CEO Brad Moore. "Using blockchain in such a tangible way to lower costs to cultivators AND protect consumers is amazing. As with clearESG, I see this as another example of Efixii being used across many industries."
Efixii and the company's ESG oriented platform, clear ESG, were designed as leading supply chain solutions capable of driving sales of premium products, resolving supply issues swiftly and rewarding cultivators and manufacturers. If factor in two different sales agreements inked earlier this year with other ocmpanies, the total year-to-date sales is USD$1.85 million.
"We came from zero sales at the beginning of the year and have burst forward to deliver on results that we promised. These deals represent one simple thing – companies want to use our Level 2 Ethereum blockchain to get their products to market. Our significant investment is paying off and continues to give us a competitive advantage as a supply-chain tech firm. I am always grateful to our shareholders who continue to believe in what we do," said Moore.
Global Cannabis Applications is one of the rare few companies that exists at the intersection between cannabis and blockchain. It's primarily revenue generating product is through licensing their Software-as-a-Service offerings for the medical cannabis industry. Specifically, these are Citizen Green and Efixii, which are the first end-to-end, patent to regulator, medical cannabis data solutions.
The company makes use of six core technologies: mobile applications, artificial intelligence, RegTech, smart databases, Ethereum blockchain and GCAC smart rewards. These technologies make accurate notes of cannabis chain-of-custody events, effectively sourcing medical cannabis efficacy data.
Color Star and Villarreal CF add ripples to an expanding metaverse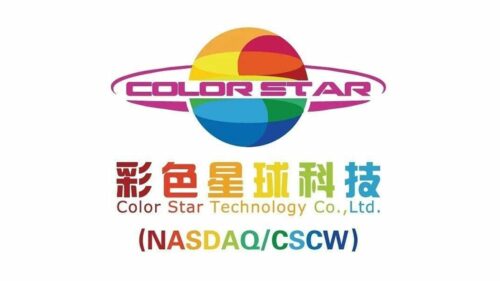 Color Star Technologies (NASDAQ: CSCW) partner team from La Liga, Villarreal CF, recently held a youth soccer training camp in New York, United States.
Color Star, through their partnership with Villarreal, is supportive of making soccer a sport that's widely available for kids. Both sides formally entered the global partnership with both sides mutually benefiting from each other's respective advantages while working on new soccer developments.
Specifically, Villarreal gets to develop and grow while at the same time collaborating with Color Star on the development of what's being called the "Digital Soccer" project in Colar Star's metaverse app, Color World.
"We are close partners with Villarreal CF. Having watched every one of their matches in the Champions League so far, I can confidently say that their team has not let us and their fans down, especially with their numerous surprise victories. On one hand, the fame and interest they generated throughout this tournament greatly benefited our brand awareness. On the other hand, they have convincingly proved to us that the team we chose to partner with is in fact a very strong team. I am now even more confident in our relationship down the line," said Lucas Capetian, Color World's CEO.
Color Star Technology is essentially an entertainment and education company involved in providing online entertainment performances and online musical education. Its subsidiaries include Color China Entertainment and CACM Group NY. The company also has access to their own metaverse called Color World, wherein participants can buy, lease or rent high profile sports.
The platform links the real world with the digital world in an immersive online experience that can give users the feeling of being at an actual event instead of watching through a device. Events will be viewed in high definition 3D.
The companies deal with Villarreal CF puts fans right there in the stands watching them play. Evidently, the team has been a formidable force in the world of soccer in the recent years, having broke into the semi-finals in the UEFA Champions League tournament.
This addition adds even more visibility to a growing industry.
Patent to track bad actors, also mines crypto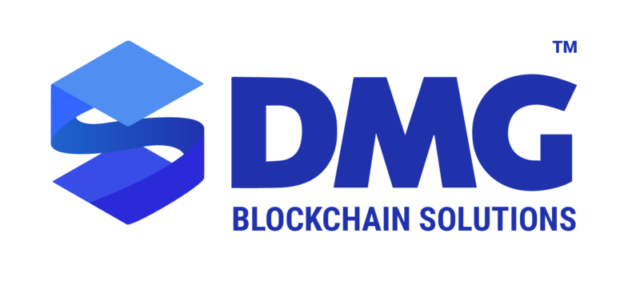 Blockchain has a security issue. Not necessarily blockchain technology in itself, but the relative obscurity and trans-border nature of various blockchains means it's an easy target for illegal activities. Most blockchains also have the curious, added perk of being completely transparent, which means that someone dedicated enough and with the appropriate tech or know-how can follow any transaction on the blockchain from wallet to wallet or exchange to wallet.
That's part of what DMG Blockchain Solutions (TSXV.DMGI) offers: the ability to track and trace transactions along the blockchain and now the company has the patent to prove it.
DMG Blockchain Solutions received their second patent from the U.S. Patent and Trademark Office for a method of detecting and tracking tainted cryptographic wallets to screen out bad actors.
Typically, this technology is applied to blockchains in support of law enforcement's ongoing efforts to find and prosecute individuals and organizations involved in money laundering, terrorism and fraud. The patent itself describes methods for the underlying technology of DMG's Blockseer Walletscore product, which is the basis for DMG's clean-block mining, and can be also be used in mining pools.
"DMG's second granted patent further bolsters our intellectual property portfolio as well as validates the innovation of our technology, which includes machine learning capabilities. This technology is central to Walletscore's ability to filter out risky transactions and perfectly complements our Petra technology, which filters in known-good transactions (such as, transactions from trusted sources). In the world of adding transactions to the bitcoin blockchain, this combination (currently in development) is unique and should enable DMG to expand revenue from its Core+ software strategy," said Sheldon Bennett, DMG's chief executive officer.
This technology allows Walletscore to flag financially risky activities. Now transaction requests can be monitored in real time for further review, and potentially be removed, before putting them on the blockchain. Walletscore can be used to screen out transactions coming from high risk wallets, and it doesn't necessarily have to be at the point of transaction either. A few movements of the cryptocurrency downstream on the blockchain, once it lands at a high risk wallet or leaves a known criminal occurrence, is enough.