Cultivation licenses and production facilities—once the primary measure of a marijuana producer's potential—have become a mainstay of any leading cannabis firm. But with thousands of square feet of production becoming commonplace, how can Canada's top marijuana producers differentiate themselves in an increasingly competitive environment?
It turns out the answer may lie in patentable, innovative technologies.
According to Financial Post:
"The industry's growth potential is why Canadian cannabis companies are rushing to beef up their research teams, hiring scientists, geneticists, hemp researchers and molecular biologists, and, more importantly, enlisting the expertise of patent lawyers…"
Broadly speaking, there are two "kinds" of patents that marijuana producers are interested in: the first being novel cannabis strains, while the second relates to innovative processing methods.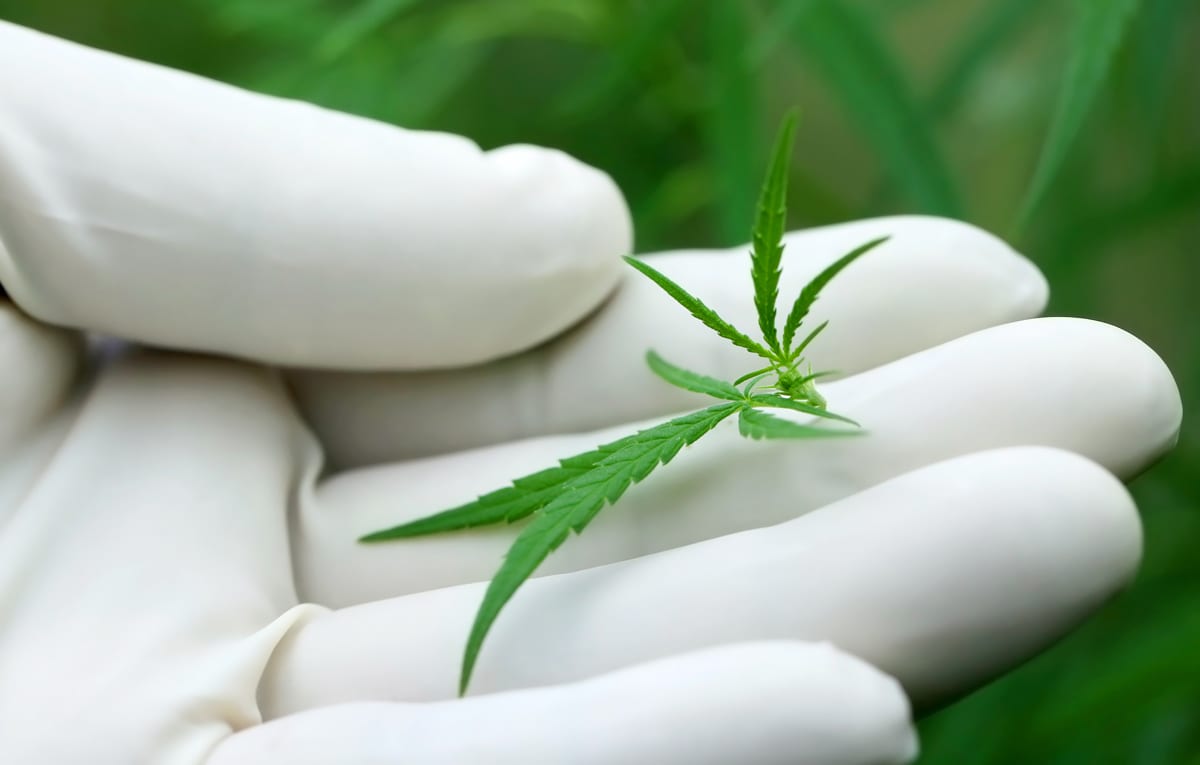 The article continues:
"If a new variety of the plant is crossbred, the creator can apply for a "Plant Breeders Right," a form of intellectual property protection that gives the breeder exclusive control over the variety for between 20 and 25 years.

"But the IP categories that are most lucrative, according to Kagia, are those that don't relate to the actual genetics of the plant, but to processing and pharmaceutical applications."
Make no mistake, foreign pharmaceutical companies are well aware of the cannabis industry's explosive growth potential:
"Although Canadian licensed producers are pumping resources into the scientific side of the sector, foreign pharmaceutical companies are the ones leading the patent charge and they have collected the most Canadian cannabis patents in the past year, according to a New Frontier Data report."
And with a $250 billion patent cliff between 2018 and 2024 in sight, it's no wonder why Big Pharma would want to consider a little differentiation itself.
But foreign pharmaceutical companies aren't the only ones eyeing a piece of the cannabis industry. China itself recognizes the 7 year $194 billion blue-sky potential of the global marijuana market.
China, the Sleeping Dragon of Cannabis
 According to a 2017 Forbes article, Chinese companies have over half of the world's cannabis patents.
And while the country continues to maintain its strict stance on drugs, even state-owned investment fund managers are bullish on marijuana's future in China.
"Hemp cultivation for industrial and medical use will rise in China," [Chinese investment fund manager Peter Bi] said."
Chinese research firms will require significant capital if they intend to keep up against their Western counterparts in the race for cannabis patents. Luckily for Chinese pharma companies, they happen to operate in a particularly advantageous economic climate—even if they don't see funding support from the state level, China's shadow banking industry (which continues to pose a risk to the global financial system, despite Xi Jinping's best efforts), could provide Chinese firms with the funding they need to accelerate cannabis patent research.
Moreover, there's a significant shift taking place in the allocation of R&D budgets amongst China's top pharmaceutical firms.
Via McKinsey:
"…leading Chinese pharma companies that historically focused on generics have started building capabilities and making investments in innovative drugs."
This trend supports the potential for an unprecedented amount of cannabis-related research in China.
But there's more to China than its potential emergence as a world-leader in innovative cannabis technologies: its population.
Foreign Pharmaceutical Giants Target Chinese Health-care Market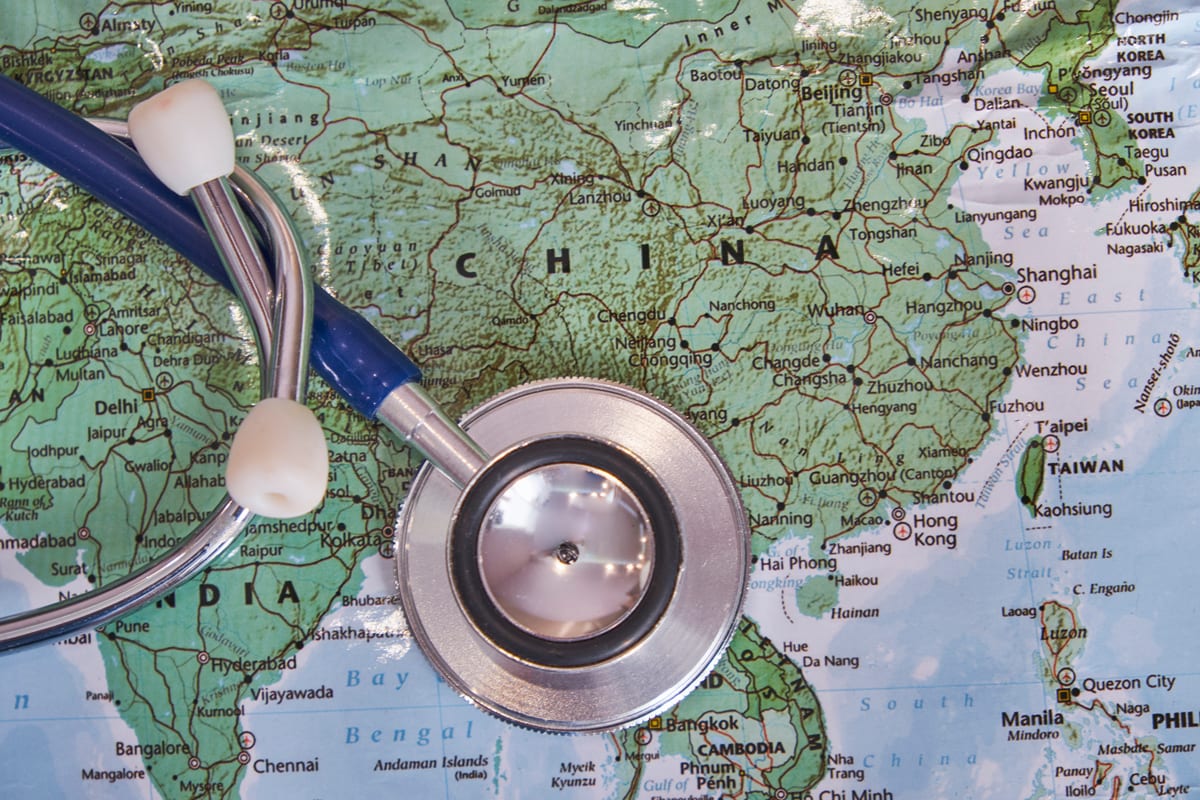 As of 2018, China boasts a population of 1.4 billion people—most of which have at least some form of access to basic healthcare coverage.
According to Bloomberg:
"China's $16.7 billion consumer health-care market is the world's second-largest after the U.S.and has grown 11 percent annually in the past five years"
For many Western pharmaceutical companies, the Chinese market makes up a significant portion of their revenue. For example, Solvay, one of the aforementioned pharmaceutical firms "leading the charge" for Canadian cannabis patents, generates 30% of their sales from Asian markets. That's on par with their North American sales.
Foreign pharmaceutical companies like Solvay are well-positioned to capitalize on global marijuana legalization, to say the least.
It's also important to note that medical marijuana could be more culturally acceptable in the Chinese market than many think. Not only was cannabis used in Traditional Chinese Medicine (TCM) for hundreds of years, but the Chinese population may actually have a preference for TCM over Western medications for certain ailments, according to a 2012 research paper).
China Presents Opportunity, And Competition, For Cannabis Producers
It goes without saying that there are a number of groups across the world vying for a piece of the global cannabis market, be it from the East or the West. However, the size of this new market depends almost entirely on the political directives of historically conservative governments—meaning that the full potential of the global marijuana industry could take a number of years to be realized. In the meanwhile, well-funded corporate interests and foreign pharmaceutical companies will bide their time by continuing to invest in new cannabis-related technologies, thus maintaining their competitive advantage in the marketplace.