Artificial intelligence is one of those highly misunderstood sectors. On one hand, science fiction authors and the regular assortment of floating head tech billionaires claim that AI is going to spearhead the decline of humanity as we coast past something they call the singularity, wherein computing power advances machine intelligence beyond man. The flipside of that argument involves AI ruining our economy by eliminating jobs.
Some of that might be true.  All of it might be true.  But it isn't right now.  The only evidence we have of what artificial intelligence actually is involves calculations, data-sets and the ability to simplify data-intensive jobs. The truth of the matter is that AI has improved our lives, and companies involved in its implementation are trying to find new and novel ways to use it, so it can continue on this course.
Here are five companies involved in using artificial intelligence to make our lives better.
Artificial-intelligence of things firm picks up a partnership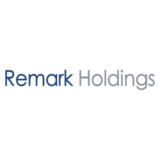 Remark Holdings (NASDAQ:MARK) received acceptance as a Silver Partner in Genetec's Development Acceleration Program (DAP).
The partnership between Remark and Genetec gave Genetic Security Center users the ability to access the features of Remark's Smart Safety Platform (SSP) video analytics solution as a plug-in that provides advanced features built on an artificial-intelligence of things (AioT) architecture.
Artificial intelligence of things combines AI with Internet of Things infrastructure to improve efficiency of IoT operations, and improve human-machine interactions and boost data management and analytics.
"Genetec is a global market leader in video management software via their flagship product, Security Center. We are pleased to have been accepted as a Silver Integration Partner, a distinction that recognizes the value added by our AI-powered SSP. Our recent customer wins in the arena and transportation segments include our first customers using Genetec's Security Center who, along with the many other potential customers using Security Center, can seamlessly benefit from the full features of our SSP," said Kai-Shing Tao, chairman and chief executive officer of Remark Holdings.
Remark Holdings is a tech company that offers an integrated suite of AI solutions that help businesses and organizations to solve problems and reduce risk. The company has user-friendly AI products that could be rolled out in various applications in the retail, public safety and workplace sectors. The company is also involved in e-commerce and digital media properties focused on a luxury beach lifestyle.
The SSP plug-in for Security Center offers:
generates real-time alerts for proactive security and safety, such as for intrusions or trespassing, people counting/crowd detection, loitering, unattended bags, anti-social behavior such as vandalism, presence of fire and smoke, and inappropriate vehicular activity with license plate number detection.
assists with intelligent forensic investigation by providing for meta-data searches utilizing physical and object recognition attributes to speed up the investigation process
provides dashboards with actionable insights and reports for daily monitoring and pattern spotting
Altair and LG ink a mutual development deal

Altair (NASDAQ.ALTR) signed a memorandum of understanding with Korean tech giant LG Electronics (LG) to help bump their digital transformation of product development to the next level.
The two companies will work together to promote, research, develop and build a simulation platform. Altair and LG will also share information in research, including computer-aided engineering (CAE), data analytics, automation and more.
"Altair has the advanced simulation, high-performance computing, and data analytics technology to support manufacturing companies as they develop products quickly and efficiently. Through this cooperation with LG, we will develop a powerful and reliable technological foundation that will enhance LG's competitiveness," said Sam Mahalingam, chief technology officer, Altair.
Altair is a computational science and artificial intelligence (AI) company that provides software and cloud solutions in simulation, high performance computing, data analytics and AI. It helps organizations across all sectors and industries compete more effectively and make better decisions.
The two companies also plan on building a more advanced digital transformation development environment through the integration of LG's product development technology with Altair's simulation and AI offerings. The companies will cooperate on CAE/automation platform development and the digital twin technology LG normally uses for product development.
The idea behind a digital development environment using AI is that it's possible to minimize the need for physical testing in the product development stage, and use feedback picked up from data analytics and optimization technology to help speed the development process and shorten the amount of time it takes to get the project to market.
"Through our collaboration with Altair, we look forward to advancing digital transformation technology, which is a growth engine for smart product development, and create an environment that accelerates product development," said SeungKey Lee, vice president, LG Electronics Production Engineering and Research Institute (PRI) Manufacturing Innovation Center.
Cognizant helps German insurance group modernize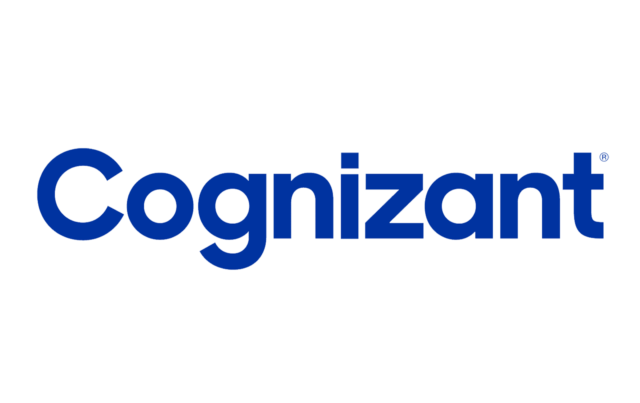 Cognizant (NASDAQ:CTSH) extended its relationship with German subsidiary of Zurich Insurance Group, Zurich Beteiligungs-AG, to help Zurich Germany offer more digital services to its clients and partners.
The multi-year agreement has Cognizant working with Zurich Germany to help simplify, modernize, manage and maintain the enterprise application landscape in the general insurance domain. The partnership will establish joint development operations teams and be designed to extend Zurich Germany's AI data, software engineering and cloud capabilities.
"Innovative, forward-thinking clients like Zurich understand the importance of collaborating with a strategic IT partner to help them achieve their digital transformation and meet their business objectives. Cognizant is pleased to have been selected by Zurich to expand our successful collaboration, and we will apply our deep expertise in application modernization, development and maintenance, along with our in-depth knowledge of the insurance industry, to deliver even more value and help Zurich meet its customers' needs," said Doctor Rolf Werner, head of Germany, Austria and Switzerland for Cognizant.
Cognizant helps engineer modern businesses. The company helps clients modernize using technology, as wlel as reimagine processes and transform experiences to stay competitive. Zurich Group Germany is part of Zurich Insurance Group, which is a global insurance company. It sports incomes of EUR 6.3 billion and 4,500 employees, and is among the leading insurers in Germany including a range of property and life insurance products.
"Zurich is on an ongoing journey of 'accelerated digital evolution' to meet the rapidly changing needs of our customers and partners and creating a more intimate connection with them. Cognizant has proven itself as a knowledgeable and reliable strategic partner, and we look forward to further capitalizing on its industry expertise to help us advance our digital transformation," said Jens Becker, chief information officer, Zurich Germany.
This is coming on the heels of Cognizant being recognized as a strategic technology provider by one of India's public sector general insurance companies, National Insurance Company Limited (NICL) to help push and manage its digital transformation. The multi-year deal with Cognizant is intended to help push its technological roadmap, help with management of its web-based insurance solution involving multiple applications, tech infrastructure and security, and consulting services.
The company will also help support NICL's tech roadmap by using digital technologies like AI, machine-learning, automation and microservices-based architecture.
"We are committed to supporting forward-looking technology vision of National Insurance Company and facilitating their digital transformation journey. Our strong technology consulting and digital capabilities will be applied to assist NICL in offering an improved and secure customer experience," said Achal Kataria, vice president and India country head for Cognizant.
How AI can help us find new drugs for old diseases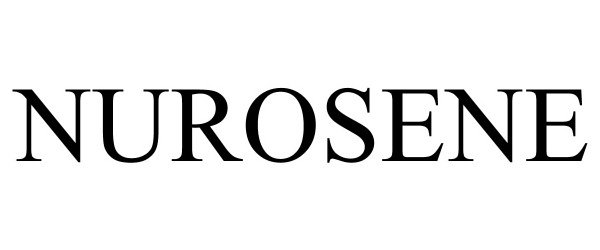 The relationship between artificial intelligence and biopharma is on display with the recent masters services agreement (MSA) between Nurosene Health (CSE:MEND) (OTC:NNNDF) and Denovo Biopharma.
Denovo is a clinical-stage biopharma company using biomarker approaches to drug development. A fixed fee based Scope of Work (SOW) is part of the MSA, which means NetMark will help determine factors driving both drug response and placebo response according to the variables included in the models taken from data collected by Denovo through the NetraAI technology.
"We are very pleased to be helping Denovo in their drug development efforts for treatment resistant depression. Our proprietary technology is able to inform clinical trials about drug efficacy, placebo response, and precision medicine. This ultimately helps patients get new treatments they require more quickly. Denovo's approach to biomarker-guided drug development is unique in the industry and expected to be synergistic with our technology," said Dr. Joseph Geraci, chief scientific officer.
Nurosene is an health technology company that uses AI to focus on addressing both acute and non-cute brain conditions. The company has developed an ecosystem of products in support of brain-centric conditions. Neurscene's team and partners are busy trying to disrupt traditional mental health treatments and are working at finding critical research and innovations. NetraMark, Nuroscene's suibsidiary, is providing proprietary next-generation AI solutions for pharmaceutical and biotech companies.
Denovo got the nod from the U.S. Food and Drug Administration for their phase Iib clinical trial of DB104 in individuals with treatment resistant depression. This will be a strong test for Denovo to tap into NetraMark's NetraPlacebo solution, which uses a Placebo Response Propensity Scale (PRPS) in support of this trial. Nurosene announced this product launch in February.
"Our partnership with NetraMark adds their industry-leading technology and expertise to our innovative, biomarker-guided drug development approach to drug development," said Dr. Larry Alphs, senior vice-president of Denovo Biopharma.
In contrast, Denovo Biopharma is a clinical-stage biopharmaceutical company using novel biomarker approaches to improve efficiency in clinical trials in targeted patient populations to improve the success rate of clinical trials. Denovo, at present, has eight late clinical stage drugs in its pipeline, each of which are aimed at diseases and cancers that don't have treatments or solutions.
The first biomarker-guided trial for its lead asset DB102 has already completed enrolment of patients with large B-cell lymphoma in a Phase 3 clinical trial in both the United States and China. Finally, the company is continuing enrollment for a Phase 3 trial for gioblastoma. Nuroscene's artificial intelligence based operation is going to help these trials increase their efficiency.
This deal comes hot on the heels of Nuroscene Health's MSA with Taylored Biotherapeutics, itself an early stage biotech company focused on finding and developing safe and effective microbial-based therapies for mental illness. It's a slightly different direction than Denovo takes.
"The exciting work that is happening at Taylored Biotherapeutics approaches mental health via the gut microbiome, which generates complex data sets for heterogeneous patient populations. This makes our NetraAI the perfect platform to support their AI pipeline as they advance through their clinical trials. We are looking forward to partnering with the team from Taylored to advance their efforts," said Dr. Joseph Geraci, chief scientific officer.
Ernst & Young teams with Logility to smooth out supply chain woes

The Ernst & Young organization allied today with Logility, a subsidiary of American Software (NASDAQ:AMSWA), to help companies improve their outcomes through supply chain management improved by insights gleaned by artificial intelligence.
Both Ernst & Young and Logility recognize that the business landscape is constantly in flux and that's had a considerable impact on supply chains. Now organizations face considerable challenges to their buisnesses courtesy of legacy supply chain systems. These range from lack of visibility across the various points in the value chain, operational inefficiencies due to delays, to hiccups in marketing, sales and distribution.
The new partnership will employ AI to help ameliorate these inefficiencies.
"Organizations around the world are undergoing a digital revolution, leveraging the strength of technology to reimagine and optimize their operations. The EY-Logility Alliance is positioned to help customers reinvent their supply chains. The alliance brings customers a network of technology, harnessing AI, machine learning and automation with implementation support to help realize sustainable outcomes while going digital," according to Srini Muthusrinivasan, supply chain technology consulting leader, Ernst & Young LLP
Logility has more than 45 years of experience working with supply chain and optimization services and has finished hundreds of implementations. Their Logility Digital Supply Chain Platform uses AI, machine-learning and automation to give clients business insights. In contrast, EY US has cross-functional supply chain and extensive experience in technological implementation and systems integration. The synergy between these two companies involves the development and support for digital, sustainable supply chains.
"We are very excited about this alliance. EY US shares our vision and our deep commitment to customer success. Our industry-leading digital supply chain platform, together with EY US capabilities, will help organizations drive innovation, increase competitiveness and solve business problems. In this way, the alliance will help companies succeed," said Allan Dow, president of Logility.
Logility customers include Big Lots, Husqvarna Group, Parker Hannifin, Sonoco Products and Red Wing Shoe Company.