Marijuana-infused beverages have generated a lot of excitement in the cannabis industry over the last few months as companies like Constellation Brands and Molson Coors Canada have inked deals with some big pot stocks, and more deals could be on the way.
One company that's flying under the radar that could see a lot of growth in this space is The Alkaline Water Company Inc (TSX-V: WTER) (OTC:WTER), which released its second-quarter results on Wednesday. The Company achieved record sales of more than $8.6 million during the quarter, for a year-over-year increase of 78%.

The Company is known for its Alkaline88 water which provides consumers with chemical-free drinking water with pH levels of 8.8 that can provide many health effects.
However, the Company isn't stopping there as it has recently launched an infused beverage division which will look to capitalize on the growing demand for cannabidiol (CBD). It will offer consumers with multiple different types of CBD-based waters which could attract people looking for healthy water and pain relief as well, one of the key benefits of using CBD.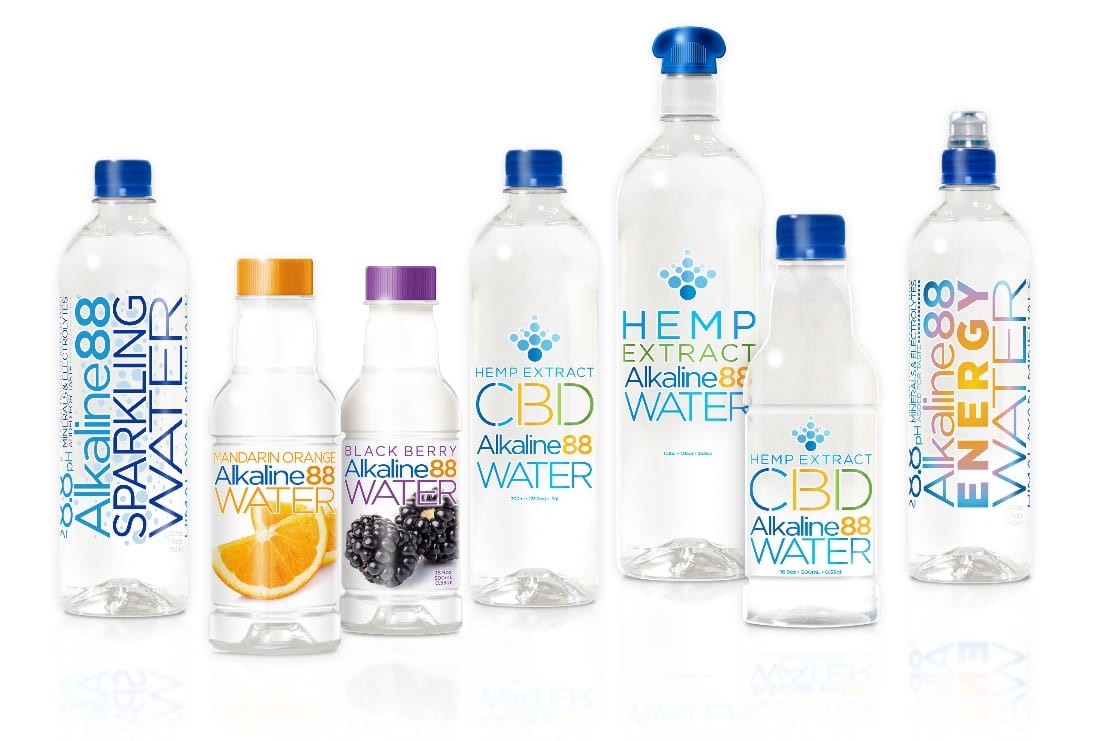 The biggest obstacle right now is that the U.S.-based company won't be able to launch its products everywhere as medical marijuana is not yet legal across the country. In addition, the TSX has taken a tough stance on companies in the U.S. that are not in compliance with federal laws and U.S. pot stocks have had to list on the Canadian Securities Exchange instead. The worst-case scenario for the stock in the short term is that it would just have to switch exchanges – although we feel that the TSX will eventually change its tune on this matter.
Over the long term, the Alkaline Water Company is in a good position to take advantage of legalization as it happens as the company has a presence in all 50 states and has strong sales in Walmart and CVS stores as well. Its strong distribution network will help the company accelerate sales in states where CBD-infused waters will be legal to sell.
In the Company's earnings release, Chairman Aaron Keay expressed his optimism for the future, stating that:
"As we enter new markets in flavor- and CBD-infused alkaline water and other nutraceutical product lines, I am confident that we have the branding, operational expertise, and entrepreneurial vision to achieve the same growth trajectory we have seen in the alkaline water market."
Earlier this year, we saw many cannabis stocks get a big boost as rumours and deals involving beverage companies partnering with marijuana companies got investors very excited about what the future of the industry could look like. It's still a new segment in the industry and being a first-mover could help Alkaline Water Company gain a big advantage before bigger names try to enter the space.
Overall, the earnings release generated a lot of excitement among investors with the company's stock price rising 12% on the day. It was in stark contrast to how other cannabis stocks on the TSX have done lately where concerns surrounding profitability have made investors second guess their valuations.
Alkaline Water Company is a stock that investors will want to keep an eye on going forward as it could make a big splash in the cannabis industry.
Mugglehead directors own shares of the Alkaline Water Company Inc. at the time of this article.