This article is over a year old. Some of the information in it may no longer be current.
Canada's cannabis landscape is evolving rapidly. In order to get a better understanding of how the marijuana industry is progressing, we have identified 5 emerging marijuana industry leaders in categories such as retail, cultivation, extraction, overall size, and international footprint.
Westleaf: Becoming One of Canada's Largest Marijuana Retailers
Westleaf Inc. (TSX-V: WL) (OTCMKTS: WSLFF), a vertically integrated cannabis company focused on innovative retail experiences and engaging cannabis brands as well as cultivation, production and extraction of cannabis products, recently announced the opening of a Prairie Records cannabis retail store in Warman, Saskatchewan.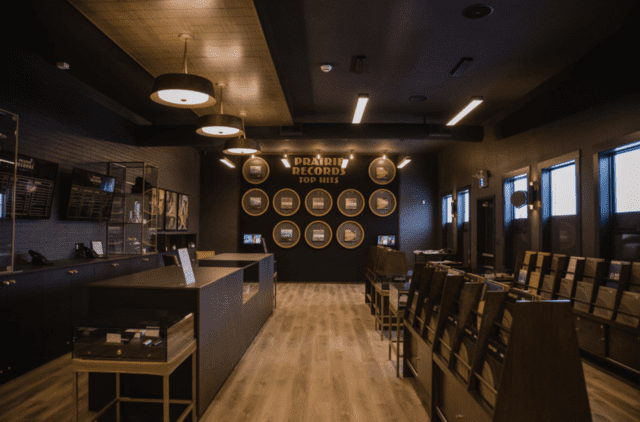 Prairie Records seeks to create a unique cannabis purchasing experience through tactile in-store features (record sleeves) and product offerings that celebrate the relationship between music and cannabis.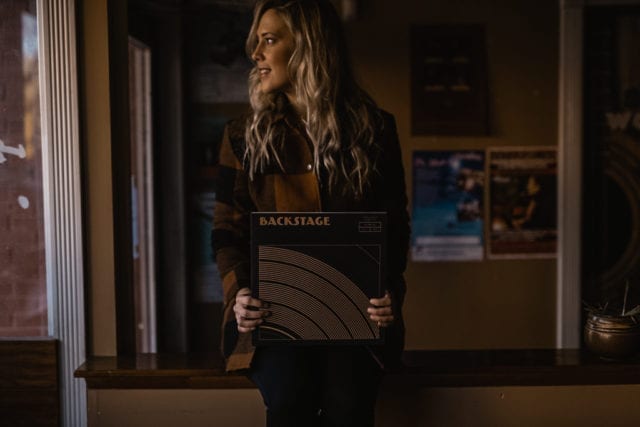 Two other Prairie Records store locations in Saskatoon are expected to follow, with a third location planned for Swift Current. All three locations are subject to Westleaf exercising its option to purchase agreements and provincial regulatory approval.
With plans to rollout 50 retail locations in markets across Western Canada through the end of 2020, Westleaf is positioned to become one of Canada's largest—and most differentiated—cannabis retailer.
Village Farms International: One of North America's Largest Cannabis Growers
As an owner and operator of seven greenhouse facilities in British Columbia and Texas, Village Farms International Inc. (TSX: VFF)(NASDAQ:VFF) is one of the largest and longest-operating vertically integrated greenhouse growers in North America. Through 50% ownership of B.C.-based Pure Sunfarms Corp.—one of the single largest cannabis growing operations in the world—Village Farms aims to become a leader in large-scale, low-cost, high-quality cannabis production.
Pure Sunfarms' 1.1 million square foot greenhouse is expected to be in full operation this quarter, reaching a full run-rate annual production of 75,000 kg of cannabis by mid-year. The company also intends to have extraction capabilities "in place" by this time.
It's worth noting that Pure Sunfarms also maintains options on two other greenhouse facilities owned by Village Farms, which would provide an additional 3.7 million square feet of cultivation space and a conservative projected yield of 300,000 kg.
South of the border, Village Farms boasts even more impressive capabilities.
With 5.7 million square feet of existing state-of-the-art production operations, Village Farms has one of the largest existing greenhouse footprints in the U.S. The company claims that these facilities can be rapidly converted for hemp and/or cannabis cultivation, subject to federal legalization. Should the United States continue to move towards cannabis legalization, Village Farms could quickly become a marijuana industry leader in greenhouse cannabis cultivation.
MediPharm Labs: One of Canada's Leading Cannabis Oil Extractors
MediPharm Labs Corp. (TSXV: LABS) (OTCMKTS:MLCPF) is a leader in specialized, research-driven cannabis extraction, distillation, purification and cannabinoid isolation.
Just weeks ago, MediPharm Labs signed what is known to be the largest wholesale transaction for cannabis oil publicly announced, in which MediPharm Labs is to supply an undisclosed Licensed Producer with $35 million worth of private label purified oil concentrates, with an option for an additional $13.5 million.
As the first Canadian LP licensed under ACMPR to focus exclusively on cannabis oil extraction, MediPharm Labs has supplied a number of Canadian marijuana companies, including Canopy Growth Corporation, Emerald Health Therapeutics, Inc., The Supreme Cannabis Company, Inc. and more.
MediPharm Labs continues to solidify its position as a potential global leader in cannabis oil extraction, having recently entered into its first definitive international sales agreement with AusCann Group Holdings Ltd., an Australian-based pharmaceutical company that is working to produce high quality, economical, and clinically validated cannabinoid medicines. The export agreement stipulates that MediPharm Labs will supply AusCann with "private label purified, pharmaceutical grade cannabis oil concentrates, or resin."
Canopy Growth: The Largest Marijuana Company
With a market capitalization of over $20 billion, Canopy Growth Corp. (NYSE: CGC) (TSX: WEED) hardly needs any introduction.
As the world's largest marijuana company and a leader in the medical and recreational cannabis markets, Canopy Growth has operations in over a dozen countries. Canopy Growth is home to 10 world-class cannabis production facilities across Canada, a growing portfolio of leading cannabis brands (ie. Tweed, Tokyo Smoke, Spectrum Cannabis), and an innovative cannabis IP portfolio supported by both human and animal clinical research.
And with a sizeable investment of C$5 billion from Constellation Brands, Inc. (NYSE: STZ) back in November 2018, Canopy Growth also appears to have significant advantage in one of the cannabis industry's most promising market segments: cannabis-infused beverage products.
Canopy Growth continues to expand its retail store presence in Canada. Most recently, Canopy Growth announced a multi-year agreement with Alimentation Couche-Tard Inc. (TSX: ATD.A) (TSX: ATD.B), a leader in the North American convenience store industry, to develop a licensed Tweed store in London, Ontario. Canopy Growth expects this store to open in April 2019.
Aurora Cannabis: The Largest International First-mover Footprint
Having been a first-mover in both Germany and Australia, Aurora Cannabis Inc. (NYSE: ACB) (TSX: ACB) has the largest first-mover presence in the global cannabis market.
Aurora is arguably the most internationally active Canadian cannabis company, boasting operations in 23 countries and the largest medical market share in both Europe and Latin America.
To aid in its international expansion, Aurora has recently announced construction of Aurora Polaris, a 300,000 square foot processing and logistics facility strategically located at the Edmonton International Airport. Designed to decrease time to market and improve operational efficiencies, Aurora expects its Polaris expansion to be completed in late 2019.
Future Marijuana Leaders Have To Specialize
Upon taking a closer look into some of the firms leading Canada's marijuana industry, it becomes clear that even in the face of billion dollar cannabis companies, specialized firms have significant opportunity to become a profitable part of the global marijuana value chain.
A prime example of this would be Westleaf, seeing as how its innovative retail concept, Prairie Records, could provide LPs with an engaging platform to connect with consumers in a way that today's brick-and-mortar cannabis stores simply do not. In doing so, retail brands such as Westleaf could very well act a "distribution hub" of sorts for some of Canada's largest marijuana companies (ie. Canopy Growth, Aurora Cannabis).
Retail cannabis brands will likely garner increased attention as the marijuana industry develops, as direct access to the end-consumer in the marijuana value chain is worth its weight in gold.
Moreover, although vertical integration is undoubtedly a requirement of today's leading cannabis companies, firms that subvert a unique focus or growth story to vertical integration do so at their own peril, as marijuana companies without a particular focus or expertise will fail to stand out from their competitors—and thus struggle to find their place as a leader in the global marijuana market.
Disclosure: Directors of Mugglehead own shares of Westleaf Inc. and other marijuana stocks not mentioned in this release.