Pot stocks have done well over the past few years, but there's still a lot of potential out there in an industry that is still in its early-growth stages. Specifically, the market for cannabis-infused beverages is still relatively new and could see tremendous sales once things really get going. If the Farm Bill in the U.S. gets pushed forward this week, it will be a big step for the industry and could jumpstart the beverages segment.
Furthermore, CBD derived from hemp out is expected to be removed from its current Schedule I classification by the DEA, and become a Schedule 5 – which means it will
There are two stocks in this space that could present significant opportunities for investors today.
The Alkaline Water Company (TSX-V:WTER) (NASDAQ:WTER) recently listed on the NASDAQ and is coming off a record month of November where its sales hit more than $3.1 million. The Company's key product, Alkaline88, is a big reason for its success and the strong performance is expected to continue into next year. A key area where Alkaline Water hopes to grow is in the cannabis industry where its CBD-infused water can provide even more health benefits for its health-conscious consumers.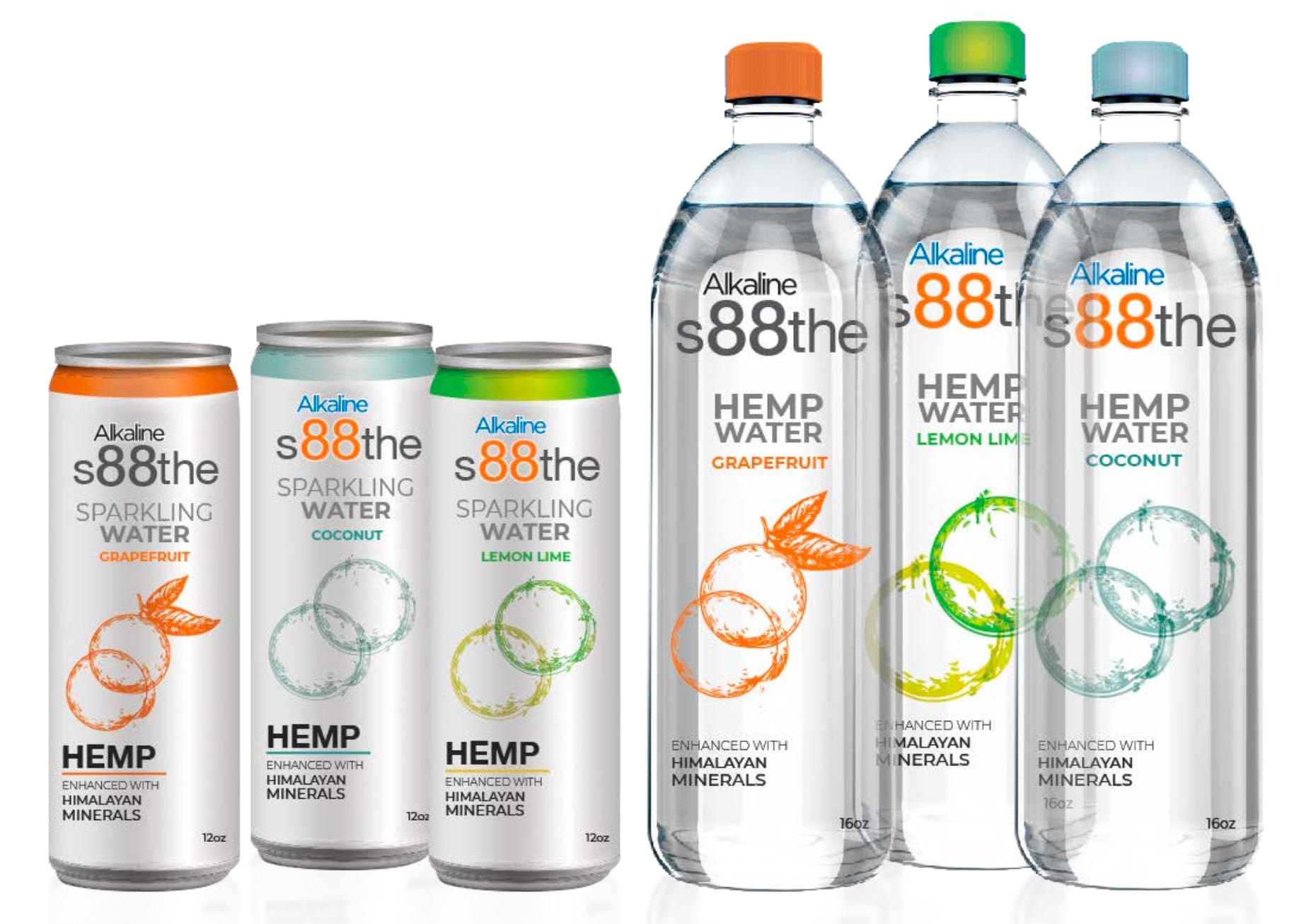 The Company's impressive sales results coupled with its listing on a major U.S. exchange have sent Alkaline Water's stock soaring more than 25% in just the past month, up to a new 52-week high. However, this U.S.-based stock has a lot more potential in it as unlike its Canadian counterparts, it has a much bigger market that it can tap into. 
Many cannabis stocks on the TSX have been struggling lately, as the hype in the industry is starting to slow down. However, one advantage for Alkaline Water is that unlike its counterparts on the TSX, it has access to the U.S. market and it could get a big boost once its cannabis-infused beverages take off.
Another stock that could rival Alkaline Water is New Age Beverages Corp (NASDAQ: NBEV) which has its CBD products ready to go and is just waiting for the Farm Bill to pass. Once that happens, it's off to the races for New Age and it could take advantage of some significant first-mover advantages. 
The Company has worked on getting the taste it wants to ensure it doesn't disappoint with consumers, as the demand for these types of products has been through the roof. In a recent press release, The Company's Senior VP of Sales, Michael Cunningham, commented that "The demand and interest for these products is unlike I have ever seen in my career. Customers loved the taste of New Age's CBD-infused products and many of them committed to bring in the products for sale."
New Age has the advantage of having several different product lines in its portfolio that have helped The Company generate more than US$50 million in sales last year. The Company's top line has been steady this year, but if its CBD products are able to be released that will be a game-changer for New Age. 
The stock has been performing well lately with the share price up over 30% in just the last month, but there could be a lot more room for the stock to rise.
Disclosure: Directors of Mugglehead own shares of Alkaline Water.