It's independence day for our cousins to the south so there won't be a lot of action on the charts for the American companies on this list. As of last market close, here were five looking to get a leg-up on the competition through the accretive growth and acquisition game.  Some were successful while others decided to go in a different direction, but all of these are worth a look.
VerifyMe decides on a different path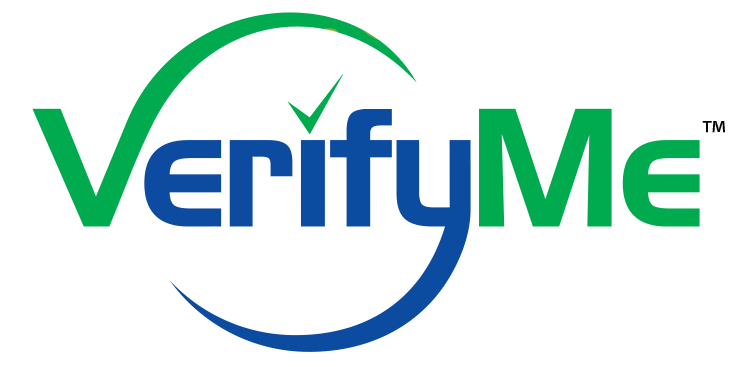 Like many partnerships, sometimes acquisitions don't work out. Something fizzles out in negotiations, maybe the due-diligence doesn't yield up favourable numbers, and like a lot of relationships, both sides agree to go their separate ways.
VerifyMe (NASDAQ: VRME) announced today that it won't be extending the period for special purpose acquisition company (SPAC), G3 VRM Acquisition Corp (NASDAQ: GGGVU), to close a merger.
VerifyMe and the SPAC have decided not to merge. VerifyMe's board of directors decided it wasn't in the company's best interests to allocate financial capital for the SPAC to consummate the merger, and instead decided to focus on their own business and add resources to its recent acquisition of PeriShip. PeriShip's audited statements for December 31, 2021 and 2020 showed $3.1 million in income before tax.
"As we navigate this challenging economic environment, and have now completed a strategic acquisition, we have made the decision to align our resources accordingly.  We believe the financial results of the acquisition show we are on the right path to grow and enhance our shareholder value," said Patrick White, CEO of VerifyMe.
VerifyMe is a tech company that works to connect brands with consumers through its subsidiary PeriShip Global, which provides brands with logistics management for their products. The company offers an IT platform with proprietary databases, package and flight tracking software, that also monitors weather and flight status. VerifyMe's technologies also give its clients the option to gather business intelligence, intellectual property and brand protection and supply chain functions like counterfeit prevention, authentication, serialization and track and trace features.
If a proposed merger isn't going to work then there's no point in going forward. When a planned expansion fades, it's important to cycle back and work on what's working and help make it stronger. Verify Me padded the board at PeriShip global with experienced members to bring the company's numbers up. That's why the company has brought on Dave Edmonds, a recently retired SVP at FedEx World Wide Services and Curt Kole, PeriShip Global's executive vice president of sales and global Strategy onto their board of directors.
Edmonds brings four decades of experience from the transportation and logistics field while Kole brings three decades of experience with Cold Chain logistics, specifically in sales, marketing for the transportation and logistics industry.
"Dave and Curt are great additions to the PeriShip Global LLC board. Their client relationships, knowledge and logistics expertise particularly in the pharmaceutical industry will greatly enhance our business. I fully expect that this former FedEx "dynamic duo" is certain to make a mark in our organization, in the industry and with our shared end customers. We could not ask for a better pairing of knowledge and expertise,' said White.
Alithya closes acquisition of Datum

Alithya Group (TSX:ALYA) (NASDAQ: ALYA) closed its acquisition of Datum Consulting Group and its affiliates.
The binding agreement between United-States based Datum Consulting includes a purchase price of USD$45.5, including earnout considerations for up to USD$13 million.
"I am proud to welcome Amar Bukkasagaram and the whole Datum team to the Alithya community. In Datum, we found a culture and vision in strong alignment with Alithya's values and corporate objectives along with a global team of experts who service the world's leading insurance companies. Datum's highly skilled team as well as its suite of 14 proprietary products and cloud-based software-as-a-service (SaaS) offering will help us add scale in these areas as we continue our growth and transformation initiatives. The company serves the foremost American and European insurers, including six of U.S.'s top 10 health insurers. Datum has invested to productize institutional knowledge into software products which can scale rapidly in other industries as well," said Paul Raymond, president and CEO of Alithya.
Alithya has been around since 1992 and expanded since into a technology consulting firm providing advice to customers in a number of different sectors, including manufacturing, telecommunications, logistics, professional services, healthcare, government, financial services, renewable energy, and transport. The company employs a workforce of 3,700 people in Canada, the United States and around the world. Alithya's business offerings surround four areas of expertise, including business strategies, enterprise cloud solutions, applications services and data and analytics.
Strategic rationale:
Enables Alithya to deepen its insurance industry expertise with proprietary modernization systems;
Enhances Alithya's recurring revenue profile given focus on higher margin, proprietary, cloud-based SaaS and software product offerings, in an industry going through significant digital transformation and modernization;
Allows Alithya to capitalize on the current fundamental digital transformation needs expressed by large insurance and financial services companies worldwide;
Enables Datum's employees and management to accelerate personal and business growth opportunities within Alithya;
Represents four years of efforts invested to productize the company's institutional knowledge into its Rapid suite of products, which are powered by artificial intelligence and machine learning business models and accelerators;
Enables all clients to modernize data capture, content and business processes with a product suite that is a key differentiator for the company, having been built with the input of insurers and deployed among multiple clients;
Datum's customer base to provide strong entry points to cross-sell Alithya's services;
Datum to bring a multisided expertise encompassing IP-based legacy platforms modernization and modern rules engines, as well as current low code platforms, such as PEGA and modern cloud platforms (GCP and Azure). This modernization practice and SaaS offering is very complementary to Alithya automated software testing solution Gotest.
In contrast, Datum deals in IP enabled digital services for data rich insurers and other regulated bodies like state governments. It services six of the United States top 10 health insurers, specializing in application modernization and data migration using software and services involved in information capture, content management and application and rules modernization.
Purchase price of up to $45.5-million (U.S.) ($57.5-million), including estimated IFRS (International Financial Reporting Standards) 16 lease liabilities of $500,000 (U.S.) ($600,000) and including potential earnout payments of up to $13.0-million (U.S.) ($16.4-million);
Transaction immediately accretive;
Over $470-million in pro forma revenues for the 12-month period ended Dec. 31, 2021.
TeleSign isn't a right fit for acquisition

North Atlantic Acquisition Corporation (NASDAQ: NAAC) indicated that its potential merger with TeleSign has been terminated. This was the result of a shareholder meeting wherein the company decided the potential merger wasn't in its best interests, and it will seek further opportunities elsewhere.
"We are disappointed that current market conditions made it impossible to complete our proposed merger, but TeleSign is a great company with a strong management team and we are confident that it has a bright future," Gary Quin, CEO of NAAC.
NAAC is a curious company. It's commonly called a blank check company, also referred to as a SPAC (like the story above in the roundup), and its purpose is finding and effecting business combinations with a company with comparable vision and ambition, with a focus on consumer, industrials and TMT sectors in Europe or North America, and preferably with an experienced board.
Telesign wasn't that.
TeleSign is a company based in California that provides digital identity and programmable communications application programming interfaces (API) to help prevent fraud and enable omnichannel engagement. The company also has a risk scoring API that goes through telephone numbers during the authentication process to help companies with secure onboarding. Essentially, the company uses artificial intelligence and data science to help prevent fraud, secure communications and push the digital economy forward by allowing companies and customers to engage.
NorthStar Gaming arrives on CSE in time to get a piece of Ontario gambling pie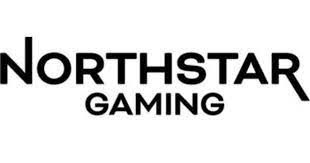 NorthStar Gaming is the latest company to jump onto the bandwagon after Ontario threw open the floodgates to online gambling on April 4. The company isn't quite public yet, but it will be coming online with the CSE courtesy of a reverse takeover of defunct former junior explorer, Baden Resources (CSE:BDN). Now NorthStar will join the CSE as a technology issuer, and the amalgamation will operate as NorthStar.
When you factor in that the combined market for iCasinos and other online sports betting operations in Canada is roughly USD$2 billion in 2022, according to H2 Gambling Capital, it's not a bad sector, albeit a little nascent. It's also worth pointing out that the number factors in Ontario, which is anticipated to become one of the largest cash-cows for iGaming markets in North America.
NorthStar Gaming is the owner and operator of NorthStar Bets, an Ontario-based casino and sportsbook gaming platform that provides news, stats, analysis and scores in the betting environment where costumers can use it, as well as popular online casino games.
The company brings curious partnerships, including with the media conglomerate, Torstar.
Torstar is an Ontario-based, omni-channel media company that can drive both viewership and users towards NorthStar Gaming
NorthStar Gaming will leverage premium exposure within Torstar properties to drive customer acquisition and reduce player acquisition costs
NorthStar Gaming to enter into a comprehensive strategic and advertising partnership with Torstar's 150+ newspapers, digital sites, and other media investments
Torstar Digital Traffic and Audience
150+ unique omni-channel media assets
21% of readership bet on sports in last twelve months
Seamless integration with Torstar platform to convert viewers
Torstar's audience shows a higher propensity to wager larger amounts
HeadsUp Entertainment expands locally but looks globally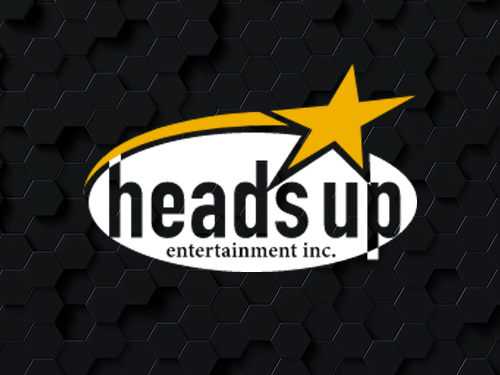 HeadsUp Entertainment International (OTCPINK: HDUP) has taken complete control of the LotteryHub platform, and is now responsible for servicing over 4 million American users.
LotteryHub intends to improve upon its present offerings by expanding into online sales across various US state markets as they become available due to regulatory shifts, thereby improving their market share as it expands into these new markets. On a global level, LotteryHUB intends to use its online presence to expand out to new markets and act as an online retailer and software platform for national and state based lotteries aiming to go online and take advantage in the trend towards online commerce in the wake of the COVID-19 pandemic.
HeadsUp was active in the lead up to the transaction by securing global partnerships to build on LotteryHub's brand, and sneak it into a better position for online sales for state and national lotteries.
"Access for global lottery operators utilize software such as LotteryHUB is huge for all of our partners and in times of recession and tough economic conditions, the lottery and gaming sectors see unprecedent growth in market size and the ability for the HeadsUp line of products and services fast tracks the path to massive revenues," said Doug Wilson, HeadsUp president and CEO.
HeadsUp is a global gaming operator and media company into online gaming, online poker, eSports, sports betting, online lottery, mobile 50/50 as well as charity fundraising, software and blockchain based payment solutions. The company also has managed to secure partnerships in Peru, Brazil, Mexico, Eastern Europe and Eastern Africa (including Nigeria) and is presently in discussions to allow national and state lottery partners to boost their online offering and sell official tickets on a global level.
"My decades of working in the lottery business have come to an incredible moment where new regulatory opportunities, technology and a global network of business relationship are converging to position HeadsUp to aggressively acquire strategic assets, close sales and distribution agreements and make a substantial amount of money in the business. When the market realizes what we have built, I believe this Company will experience massive growth that will translate into enhanced shareholder value that I am very proud to help create along with this exceptional management team. This is a perfect example of the right people, with the right products at the right time," said Mark Hutchinson, chief business development officer for the company.