Most people don't think of entertainment outside of the narrow angles of stars or media, but there's an entire infrastructure and technological scaffolding that goes into bringing you your favourite shows. This edition of the Mugglehead technology roundup features five disparate companies, each with their own niche in the entertainment pipeline, from eSports to one of Canada's largest telecommunications companies.
Cogeco Communications gets high ranking in top 50 corporate citizens contest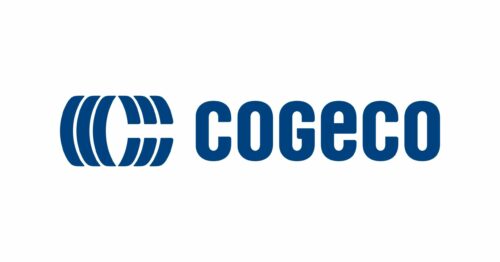 Cogeco Communications (TSX: CCA) was ranked 24th out of 50 for the Corporate Knights' Best 50 Corporate Citizens in Canada. The company has been on the list for five years in a row.
The company was pulled from a group of 332 Canadian organizations and international industry peers based on 24 key performance indicators. These include resource management, employee management, financial management, clean revenue and clean investment and supplier performance.
"We are proud to be recognized as one of the Best 50 Corporate Citizens in Canada for the fifth consecutive year, and we are particularly pleased that our efforts have placed us in the top half of the rankings for a second time. At Cogeco, we're always looking to incorporate best practices in social responsibility and social engagement in order to support our communities, reduce the environmental impact of our activities, and be a model corporate citizen," said Philippe Jetté, CEO of Cogeco Communications.
Cogeco Communications is a North American telecommunications company that's been around for 65 years. It uses its subsidiaries, Cogeco Connexion and Breezeline, it provides entertainment options via internet, video and phone services to 1.6 million residential and business customers in Quebec and Ontario as well as 12 states in the United States.
The ranking is based mostly on publicly-disclosed data, for example, financial filings, sustainability reports, company websites. Submissions or payment from companies aren't required, and companies in the top 50 are contacted for data verification before the project is finished. Eligibility requirements don't discriminate against publicly-traded, privately owned or crown corporations, but the gross revenue of a least $1 billion is required. Other inclusions can be credit unions with at least 100,000 members, top 10 largest Canadian co-op organizations by revenue. Also, companies included in the TSX/S&P renewable energy and clean technology index.
"The top 50 corporate citizens are challenging the status quo by raising the bar for sustainable business practices. Not only are they making a positive impact on society and the planet, but they are also proving that cleaner, fairer and more inclusive business practices create fertile ground for new investment and innovation," said Toby Heaps, president and CEO, Corporate Knights.
Gamelancer renewal with G-Fuel brings in a six figure contract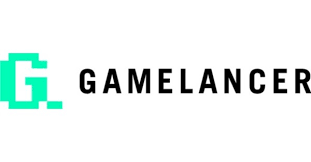 The relationship of eSports and energy drinks doesn't seem to be one that would gel.  Energy drinks replenish electrolytes, which can actually help improve performance if you're busy throwing down on whatever athletic endeavour you're working on. But if said endeavour isn't athletic, and it's more along the lines of ranking up in League of Legends, it's not quite the same same, is it?  Still, even though there's no logic in it, that's never stopped companies from making connections wherever they can. Especially if they make money.
Gamelancer Gaming (CSE: GMNG) (OTCQB: WDRGF) has renewed its longstanding relationship with G FUEL through Q3/Q4 2022.
The six-figure contract will feature content created by Gamelancer's influencers, spread out across the company's @Gaming, @Gamer, @Gamelancer and @Egirl channels on TikTok and Instagram. Gamelancer has a huge presence on TikTok, Instagram and other social media channels. For example, Gamelancer's @Gaming channel provides entertainment to more than 9 million followers.
"Owning the largest gaming and esports inventory on TikTok, Gamelancer continues to lead the gaming industry on social, as GenZ and Millennial gamers flock to short-form video content. With 27 channels, 28,200,000 followers and subscribers generating over 1 billion monthly video views, Gamelancer is poised to benefit from the continued migration of social media budgets to TikTok, away from conventional platforms. We are very excited to continue our mutually prosperous relationship with G FUEL, broadcasting novel content across our network," said Jon Dwyer, chairman & CEO, Gamelancer Gaming.
Gamelancer Gaming was originally acquired by Wondr Gaming earlier this year, and subject to a name change. It's a growing mobile-focused gaming-related social media network with over 1.2 billion monthly views over 27 owned and operated channels. It has 28.2 million followers on TikTok, Instagram and Snapchat, and is spread out over the United States, Canada, the UK and Australia.
The company also curates entertainment content relevant to the GenZ and Millennial gaming markets, which means advertising dollars, as brands can get access to these particular cohorts while said cohorts take advantage of the company's media gaming inventory across their social media offerings.
G FUEL is an energy drink formula created by Gamma Labs. It's used by a broad array of pro-sports types including UFC fighters, eSports athletes, bodybuilders, skateboarders, YouTube stars, fitness models, and NFL players. It has also been recognized as the official energy drink of esports.
Igaming company goes on a road trip and Tanya Tucker shows up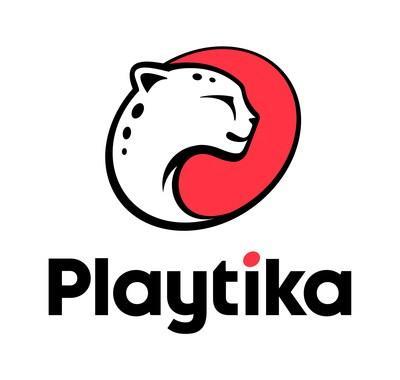 It's always curious to what lengths companies will go to push their product out to a wider base. This next case is a curious one.
Slotomania, a subsidiary of Playtika Holding (NASDAQ: PLTK), has gone on a road trip to meet players in the southern states in the United States by bus. The tour gave a solid exposure opportunity for Slotomania's player community to meet the creative team behind the company's slot games.
Beyond that, Slotomania players attending an event in San Antonio on June 18 had a chance to meet country music entertainment star Tanya Tucker. Tanya is a two-time Grammy award winner with 25 studio albums since she arrived on the scene in the 70's and started racking up hit singles in the next five decades.
"This bus tour has been a great way for Slotomania to engage directly with some of the most devoted members of our community, and it is very exciting to see so many people turn out across the whole tour to share their love for the game. Our whole team works tirelessly to constantly bring Slotomania players the level of fun and excitement they have come to expect from us over the years, whether that's inside or outside of the app, and having a legend like Tanya perform at one of our events has definitely been a highlight. While we are digital at our core, we are more than just a game, and there is nothing more rewarding than connecting with our players in person through activities such as this bus tour. We hope everyone who has participated has had as much fun as we have," said Amnon Calev, Slotomania's general manager.
Founded in 2010, Playtika is a technology company involved in the mobile gaming entertainment and technology market. It offers a handful of game titles in a multiple different formats, including free to play social games on social networks and mobile platforms. The company is based out of Herzlya, Israel but has officers worldwide with over 4,000 employees.
Slotomania features free slot games with strong graphics and sound effects, and new features added every month. The slot games are played regularly by millions on the web, Facebook, iPhone, iPad, Android, Amazon and Windows Phone. The games are also available on all devices from PC to tablet to cell phones.
Getting Tanya Tucker is really a quite a coup for this company.
She's one of those defining musical voices—a two time Grammy winner, born in Seminole, Texas. She had a her first hit at 13 in 1972. Since then she's won two CMAs, two ACMS and three CMTs. In 2020, she won her two Grammy's for Best Country Album—'While I'm Livin' and Best Country Song 'Bring My Flowers Now.' Now that's entertainment.
The latest Esports reverse takeover expands to include burgeoning metaverse markets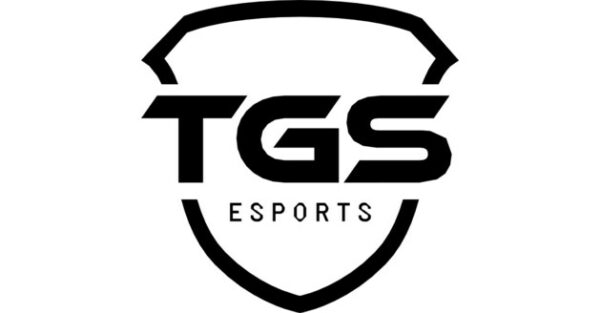 Technically this company isn't one that investors can get into just yet, given that its been halted for months. But it does represent a significant opportunity once comes back online due to the amalgamation mentioned herein. It's definitely one to keep on your radar.
TGS Esports (TSXV: TGS) entered into a securities exchange agreement with NextPlay Technologies (Nasdaq: NXTP), including a 51 per cent interest in NextPlay's subsidiary, Reinhart Interactive TV AG. The transaction is considered to be at arm's length and constitutes a reverse takeover of TGS according to the standard policies of the venture exchange.
The merger between TGS, Reinhart and NextTrip is expected to help the travel and gaming products offered by NextTrip and TGS, as well as use partnerships by adding them into NextTrip's freshly launched Travel Magazine metaverse. Not to mention their other platforms over TV, web and mobile platforms.
"I began working with Zappware last fall to explore the integration of our esports gaming tournament feeds and content into Zappware's digital media ecosystem, and was advised that esports content had become increasingly high in demand by the TV distributors and telecoms served by Zappware. Upon further investigation, it was evident that NextTrip could bring a travel booking solution in-house to power our in-person tournaments, greatly enhancing our customer experience while allowing us to capture additional revenue, as in-person event activity continues to recover post-pandemic. Our attendance at the Esports Travel Summit last week further confirmed the incredible opportunity ahead in this space. This business combination is a very exciting progression for stakeholders," said Spiro Khouri, TGS Esports CEO.
TGS has partners among Fortune 500 brands, schools and tournament organizes to help build out their esports community with online tournaments. Some of these brands include 7-Eleven, Red Bull, Pepsi, Shaw Cable and Ubisoft, and the aim with these partnerships is to help them reach the key 18-34 year old esports demographic.
"People are searching and watching content more than ever, especially their on-the-go devices, and that includes many hours of gaming and esports content. As the relationship with TGS developed, our team began to realize that we could create greater shareholder value through the combination of Reinhart/Zappware, NextTrip and TGS by taking advantage of the increasing synergies between esports, streaming/over-the-top (OTT) services, and travel booking solutions. We believe that the unique and proven ability of TGS to connect fans and multinational brands through its esports platforms makes them a perfect fit with our Zappware media and NextTrip travel booking technologies," said Bill Kerby, NextPlay co-CEO.
Trading in the TGS shares is expected to remain halted until closing.
Haivision takes streaming vision to the clouds

This next story represents a slight detour away from the entertainment theme. Haivision Systems (TSX:HAI) provides mission-critical, real-time video streaming and networking solutions. The companies connected cloud and intelligent edge tech allows organizations to engage audiences, enhance collaboration, provide entertainment and support decision making.
Haivision Systems (TSX:HAI) announced that its Makito X4 Rugged video encoder will be part of Diamond Aircraft's special mission fixed-wing aircraft, the DA62 MPP, in its North America Demo tour.
Diamond Aircraft's aircraft includes new tracking and sensor technology that represents the most cost-effective, powerful and versatile airborne platform in its class. It's suitable for law enforcement and surveillance operations, search and rescue, disaster management, as well as infrastructure and environmental monitoring.
"We're extremely proud to be a part of DA62 MPP, the most capable aircraft in its class. Haivision's flagship Makito X4 video encoder offers Diamond Aircraft's customers the very best in video-based intelligence for mission-critical operations, even in the most challenging environments," said Alex Beck, SVP, defense and aerospace at Haivision.
The company was founded in 2004. Its claim to fame involves open sourcing its award-winning low latency video streaming protocol and founded an alliance in support of its adoption, and winning four Emmys for Technology and Engineering from the National Academy of Television Arts and Sciences.
The tour marked the pilot flight of the DA62 MPP in North America and launched June 28 from Diamond Aircraft's facility in London, Ontario, and will last until late August or early September, with a stop at the APSCON conference and exhibition in Reno, Nevada in late July.